Woodman spruces up the Sports Heritage with musically inspired Yamaha.
We're seeing more builders using wood these days. And when it's applied tastefully, it can soften a rugged look in just the right way. George Woodman is one of the pioneers of this trend, and his new Yard Built XSR700 has us pining for more.
Dad jokes aside, the Biarritz-based Frenchman has truly elevated his game on this latest build. Combining elements from Yamaha's musical and motorized arms, the wooden elements on 'Hanko' are inspired by the Revstar range of electric guitars. The entire rear end has been carved from a solid block, and Macassar Ebony has been shaped to form the front fairing, radiator and chain covers.
To change things up a bit, Woodman turned to DuPont's Corian material—most commonly found on kitchen benchtops—to form the tank cover, fender and belly-pan.
This XSR's tweaks are more than just an aesthetic sprucing up though. Öhlins suspenders now reside both front and rear, and super sticky Pirelli tires have been spooned on. The airbox is long gone, replaced with a set of K&Ns, and the exhaust is a free-flowing Ixrace Z8 underbelly unit.
Check out George Woodman's site for more.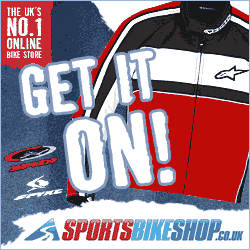 This article first appeared on Bike Exif; It's republished here with permission.