REALITY TV SHOWS about custom bike building have a really bad rep. But when we heard that Anthony Partridge would soon be gracing screens, our interest was piqued in a big way.
The ebullient Mr. Partridge knows a thing or two about swinging spanners. He co-founded Matt Black Custom Designs—a Spanish-based custom shop known for producing head turners—and has now branched out on his own, as Partridge Design.
He's also one third of the team at Goblin Works Garage—the titular shop of a new Discovery series airing next month. (It'll be in the UK at first, then spreading to other countries). His partners are mechanical engineering whizz Jimmy de Ville, and the designer and custom car builder Helen Stanley.
Filming the first season meant building six cars and four bikes in just six months. The trio worked on the cars together, with Anthony handling the bikes solo. This alluring Norton Dominator Naked cafe racer is one of them.
The commission for the build couldn't have come from a higher source. When Anthony popped into Norton's HQ to pick up a Dominator as his daily rider, CEO Stuart Garner pulled him aside and pitched the idea.
"The build was a café racer concept bike for Stuart and Norton," Anthony explains. "My task was simple: 'build me the best Brit cafe, bar none, based on the 2017 Dominator Naked edition platform'."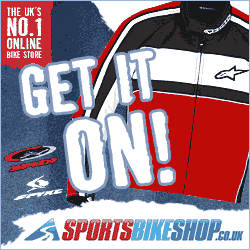 With a mandate not to cut the frame, so that the bike could serve as inspiration for further development, Anthony decided to nip and tuck rather than start from scratch.
"I just went back to what a cafe racer is," he explains, "and what they would do back in the days of the ton up lads—strip off as much weight as possible, and throw way anything not needed to ride! The idea was to keep it as simple as possible."
"This was just a styling exercise, so I focused on the aesthetics and lines of the bike. I made some very subtle changes, but at the same time some very dramatic ones too."
Every tiny part is beautifully considered, and even borderline artful—like the hand-made brackets that attach the fairing to the triple clamp. Anthony fitted Rizoma turn signals and grips too, but had the grips (and the seat) upholstered by Eastcoast Customs for extra effect.
There's also a hand-made stainless steel twin exhaust system—complete with internal baffles—routed high up for a radically different silhouette. And if you look closely, you'll notice that the stock wheels have been ditched for a set of über-desirable carbon numbers from BST.
"The padded seat and carbon wheels make the Dominator even more 'flickable,' and an ass-friendly ride," says Anthony. "This Domi is one that you could easily eat miles on!"
Goblin Works Garage airs on January 11th at 9 pm on Quest in the UK.
Photos by Chris Frosin
A version of this article first appeared on Bike Exif. It's republished here with permission.