WE DON'T SEE MANY custom KTMs, but they tend to be spectacular—like Max Hazan's supercharged art bike, or the two-wheel-drive monster built for REV'IT!
Upholding this fine tradition is a striking build from Ryan Stephen, which broke cover at the 'Motorcycles as Art' show at Sturgis earlier this year. Curated by famed photographer Michael Lichter, the 2017 show focused on younger builders—and it's obvious that Ryan is a name to watch.
"I built the bike to test my skills, and push the limits of what I can do in my personal shop," he tells us.
Ryan lives in Racine, Wisconsin, about 30 miles south of Milwaukee. "In this area, with Harley and Indian in our backyard, motorcycles are in our bones," he says. "Long winter nights and weekends are usually when the bike building happens, so it was a serious time crunch to get the KTM ready for the show."
The bike is a 2015-spec 690 Duke, and the first KTM Ryan has owned. He drove five hours to pick it up form a retired gentleman, who had put 1,500 easy miles on it. And then he set out to build a 'super fun' street bike: "Something I could spend a few hours riding, and at the end of the day have a smile on my face."
It's a pretty extreme looking custom, but the functionality of the bike is unchanged. "With the occasional track day in mind, I wanted to keep 100% OEM reliability as well as fuel capacity," says Ryan. "KTM did a great job on that already."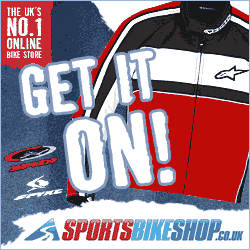 The stock fuel cell is now encased in custom aluminum panels, which the legendary Craig Rodsmith helped with. "Hundreds of hours went into metal shaping and CNC work, so I did not want to hide it all," says Ryan.
"The panels were sanded by hand, and since they were 100% straight and perfect I could throw them right in the oven. Black powder coat came first, followed by more sanding to remove most of the black, and then a tinted clear powder coat was applied to protect the exposed aluminum."
Ryan's given the frame a coat of semi-gloss powder, with a few other parts getting a black wrinkle finish.
The 690 Duke is no slouch on the road, with 67 horsepower pushing around a mere 330 pounds. Still, Ryan added a KTM performance cam and a Power Commander, and hand-built a custom exhaust system using Competition Werkes piping and cans—which provides the only splash of color on this machine.
Unlike most customs—especially your typical Sturgis bike—Ryan's build would be perfectly at home on the track. And since the fundamentals of the 690 Duke remain intact, it'd give a good account of itself too.
With no compromise on looks or performance, this is the kind of machine we really dig.
Check out more from Ryan Stephen or follow on Instagram
Photos © 2017 Michael Lichter
---
This is an excerpt from an article first published on Bike Exif. It's republished here with explicit permission.