THE NEW KAWASAKI Z900RS had barely broken cover when custom examples started popping up.
First Kawasaki Japan commissioned three builds from local workshops, then Kawasaki Australia handed one over to veterans Deus.
But there's one name that's curiously missing from the list: AC Sanctuary. The enigmatic Japanese powerhouse has proven time and time again that if anyone knows how to resto-mod a vintage Zed, it's them.
If we had a direct line to Kawasaki Motors, we'd tell them to get a new Z900RS over to AC Sanctuary, pronto. And we'd use this show-stopping 1970s Kawasaki Z1 to plead our case.
Numbered RCM-431, it was built for a client in Tochigi Prefecture, north of Tokyo. He already owns a newer Zephyr 1100, so the AC crew knew that they'd need to step up the older Zed's performance to match. Luckily 'RCM' stands for 'Real Complete Machine'—so this Kawa's had every upgrade imaginable thrown at it.
Everything now fits with millimeter precision, with rubber mounts added to damp any fairing vibration at speed. The bars are superbike items from POSH Japan, and there's a digital speedo tucked behind the new screen. Functional items like turn signals and mirrors have all been updated to modern equivalents.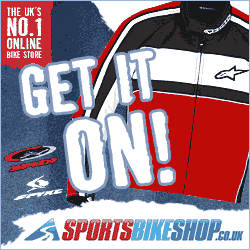 There's enough going on under the hood to make sure this Zed has the 'go' to match its 'show.' Even though it says '900' on the side, the engine's been taken to 1,165 cc with a set of Wossner pistons. The rebuild was extensive, covering everything from honing the cylinders to balancing the crank.
The line between classy and kitsch is very fine when you're working with gold, but AC Sanctuary have nailed the Z1's livery. Every last finish on every last part of this Kawasaki has been thought of, with tasteful gold touches lurking everywhere, and an engine coating so clean you could eat off it.
Combined with the big four's iconic oversized seat and tail section, it creates an old school vibe with a better-than-factory effect. Which is what AC Sanctuary excel at.
Isn't it about time they got that call from Kawasaki?
This article originally featured on Bike Exif; extracts and photos are republished here by permission. Head on over to the original article for more glorious photography and details.