Yamaha teased the T7 Concept again as the new Ténéré World Raid Edition at their press conference, but it's still not got a release date.
Well, colour us disappointed. That glorious T7 concept of last year's EICMA has been developed into a new bike, but that bike is still remaining a development prototype model for the near future.
Which makes us unhappy.
The good news that the Ténéré World Raid is coming to market, but Yamaha just haven't said when.
This is what their press release says about the development cycle of the new machine,
"
In contrast to many models available today from other brands, the Ténéré 700 World Raid's low weight and slim chassis give excellent off road performance for more extreme riding in a wide variety of terrain – and its compact 689cc, CP2 engine delivers a wide band of tractable and easy to use power that make it ideal for on and off road adventure riding.
This motorcycle knows no bounds, and is designed for riders with an active attitude who yearn for the feeling of total freedom associated with adventures on two wheels. Designed with Yamaha's rally winning DNA, the motorcycle that captures the genuine Ténéré spirit is just over the next horizon."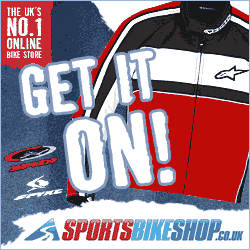 Which is marketing speak for 'it will be done when it's done'.
Outside of the release date, there are a few details available though…
It'll be powered by the MT-07's 689cc, 2-cylinder engine, come with a slightly lower seat height than that of the previous concept and a 4-projector headlight assembly that gives it the look of a Wolf Spider (as Steve pointed out in our live blog of the Yamaha presentation).
For those interested in a Ténéré that can actually be purchased, then the new 2018 XT1200ZE Super Ténéré Raid Edition might fill a hole.
With its 1199cc, 2-cylinder engine, 23 litre tank and advanced electronics it should fill the gap for a year or so at least. Enough time for Yamaha to finish off with that T7 promise that they made last year.
XT1200ZE Super Ténéré Raid Edition – Technical Highlights
Newly designed dual 37-litre aluminium side cases for 74 litres total carrying capacity
High screen and wind deflectors
Skid plate with side extensions
Fog lamps
Carbon side panels
Exclusive new Raid Edition graphics
1199cc, liquid-cooled, inline, 2-cylinder engine
270-degree crank for strong torque
Shaft drive with clutch dampers and shaft dampers
Electronically adjustable suspension
Intelligent unified braking system and ABS
Traction control, cruise control and Yamaha D-mode
Tough spoked aluminium wheels with tubeless tyres
Tapered aluminium handlebars and adjustable screen
LCD instruments with gear position indicator
190mm travel, adjustable front and rear suspension
Adjustable seat height from 845mm-870mm
23 litre fuel tank and stitch less dual seat