On November 28th the board of directors of Yamaha Corporation decided to sell off 8,000,000 shares of Yamaha Motor Co, LTD.
If that sounds a little confusing, let me explain. Yamaha Corporation is a conglomerate and hold multiple companies under its brand name, most notably being musical instruments. However the motorcycle division actually broke off in 1955 to form the independent Yamaha Motor Co LTD. While they are separate entities, Yamaha Corporation and Yamaha Motor Co have worked together and share the same "brand." Make sense? Good, let's move on…
Yamaha Corporation has also held a controlling portion, which is considered 10% or more, of Yamaha Motor Co LTD, until the sale. Prior to the sale, Yamaha Corporation held 42,642,790 shares or roughly 12.22% of the voting rights of all shareholders. With the recent sale, the companies new share holder percentage drops to 9.93%, which removes them from the title of majorshareholder. Per the announcement "The Company will maintain cooperative relationships with Yamaha Motor. However, on the other hand, as a result of consideration from various points of view, including capital efficiency, the Company has decided to reduce its holdings of Yamaha Motor shares to a level where the Company will not be included among major shareholders"
The 8 million shares will be sold to securities companies, and presumably, then offered to the public on the market. The company also released an "Announcement of Revisions in the Outlook for Performance" to adjust for the sale. In it the announcement states "As a result, the Company will report extraordinary income due to a gain on the sale of investment securities amounting to about ¥26.0 billion and increases in income tax expense. As a consequence, net income attributable to owners of the parent will increase about ¥18.0 billion."
Yamaha Corporation doesn't provide a reason for the sale other than "the two companies think that they can increase corporate value in the medium-to-long term to maintain and further increase the value of the Yamaha brand", which doesn't tell us much.
What does this mean for Yamaha Motor Co LTD? Well it means some other sharehoders will have controlling vote of the companies decisions. Whether that's good, bad or indifferent is speculative.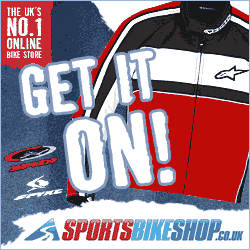 If you wish to read the reports for yourself, here they are:
Announcement of the Sale of a Portion of Yamaha Corporation's Holdings of the Shares of Yamaha Motor Co., Ltd.
They make perfect bedtime reading.