The Indian Army has set a new world record for 58 men riding a motorcycle.
The team from the Army Service Corps (ASC) nicknamed the "Tornadoes" have beaten their previous record of 56 men riding a motorbike set in 2010. Why? Because they can!
It's not the first time they've broken their own records either. Colonel C.N. Rao and Captain J.P Verma formed the display team thirty-five years ago and have since broken twenty of them.
For this attempt, the 58-strong team dressed in the colours of the Indian flag, and then all 58 (FIFTY EIGHT) of them rode on a 500cc Royal Enfield for 1.2KM at the Yelahanka Air Force Station in Bengaluru, Southern India.
"There are three riders who take charge," Major Bunny Sharma explained.
"First is the rider himself, who's controlling the mechanical parts of the bike such as gears and brakes and everything — the handle.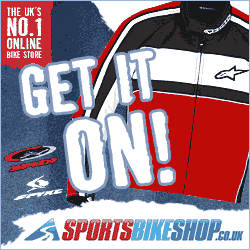 "Second is the balancer, who stays on the top and he ensures that all the people mounting the motorcycle while it's on the run are mounting at the same time because even a misbalance of a single kilogram would result in a catastrophe.
"So, and the third one is the navigator, who is immediately assisting the rider in where he is going."
And the other 55 just hang on we suppose!
Source: The Statesman