The Motorcycle Aftermarket Group (MAG) is the parent company for many household motorcycle brands and after filing for Chapter 11 bankruptcy in the USA the future is anything but clear.
You probably haven't heard of MAG – and that's for good reason, as they like to keep themselves under the radar and let their brands do the talking – but now their brands that they represent, such as Performance Machine wheels, Renthal handlebars and Vance & Hines exhausts face an uncertain future as their parent company MAG try to balance the books through a Chapter 11 filing and look for new owners.
Not the happiest news – especially in the run up to Christmas – and some that could potentially have a huge effect on the motorcycle industry.
MAG found themselves in troubled waters after amassing a huge amount of debt – approximately $440 million – but they plan to eradicate $300 million of that with financial dealings that would mean new owners; Monomoy Capital Partners, BlueMountain Capital, and Contrarian Partners becoming the new owners of MAG. Owners that will probably look to appoint new leadership.
The brands listed within the filing include some heavy-hitting names:
Velocity Holding Company, Inc.
Velocity Pooling Vehicle, LLC
DFR Acquisition Corp.
Ed Tucker Distributor, Inc.
J&P Cycles, LLC
Kuryakyn Holdings, LLC
MAG Creative Group, LLC
MAGNET Force, LLC
Motorcycle Superstore, Inc.
Motorcycle USA LLC
Motorsport Aftermarket Group, Inc.
Mustang Motorcycle Products, LLC
Performance Machine, LLC (owners of Roland Sands Design)
Ralco Holdings, Inc.
Rally Holdings, LLC
Renthal America, Inc.
Tucker Rocky Corporation
Tucker-Rocky Georgia, LLC
V&H Performance, LLC (Vance & Hines exhaust systems)
MAG's sales are down by 20% from last year, to somewhere around $175 million,  and their earnings have dropped from $46 million to $20 million for 2017.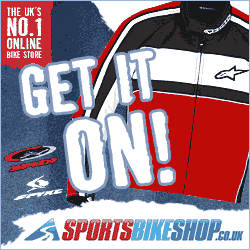 Fingers crossed the new owners can get their finances in place because the motorcycle industry has slumped enough this year already; with sales reducing and profits suffering across the board, let's all hope for this decline to end.
Source: Ultimate Motorcycling