Triumph has updated the Tiger with new 800cc and 1200cc models.
The new Tiger 1200 has removed the "Explorer" name from its title and has been refreshed with a few improvements. This new 1200 has been on a diet and has reduced its weight by 10kg thanks to refinements across the bike and now features Shift Assist for clutch-less gear shifting.
Six variants of the 1200 and the 800 will be introduced to offer a broad range of styling differences. The 800 Tiger has had some minor tweaks to the exhaust and the gearing to aid performance and even comes with A2 licence capability.
Triumph say that the 'new, significantly updated Tiger 800 XC and XR family has once again pushed the boundaries of this world-renowned range with over 200 chassis and engine upgrades. A suite of major off-road improvements complements these that work hand-in-hand with carefully crafted on-road enhancements.'
Triumph has specifically targeted improvements to technology, comfort, and style alongside the introduction of a new generation engine that maximises the rider experience. As a result, the new Tiger 800 is better in every way – both on the road and off road.
Triumph's brand-new Tiger 1200 range has taken major steps forward with significant engineering and technological updates – the result is an even more responsive adventure bike that combines both maximum enjoyment on the road with complete confidence off-road.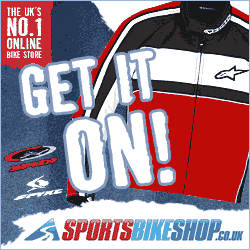 Tiger 1200cc Key Features:
· New Adaptive Cornering Lighting
· New Adjustable full colour TFT Instruments
· New All-LED lighting
· New "Off Road Pro" riding mode, with a choice of up to six riding modes
· New Illuminated, ergonomically designed backlit switchgear
· New Triumph Shift Assist for clutch-less gear changes, both up and down the gearbox
· New Keyless ignition
· New Updated cruise control
· Up to 10kg lighter than the previous generation
· Weight savings achieved across the engine, chassis and exhaust components
· Up to 100 improvements per motorcycle over the previous generation.
· Delivering improved manoeuvrability and better off-road agility and handling.
New Features:
· Triumph Shift Assist – Providing seamless clutch-less up and down gearshifts, this system facilitates silky smooth gear changes and significantly reduces rider fatigue
· Adaptive Cornering Lighting – Advanced dynamic system providing enhanced night-time visibility, with increasing lighting intensity dependant on lean angle
· Arrow titanium and carbon fibre silencer – High specification, lightweight and stylish Arrow silencer, finished with a titanium wrap and carbon fibre end cap and strap
· All-LED lighting – Providing more enhanced visibility and style, Triumph's LED signature lighting creates clear views ahead and from behind
· 5-inch adjustable TFT instruments – Full colour and clear instrumentation providing precise rider information with an intuitive operation
· Backlit handlebar switch cubes and 5-way joystick control – New ergonomically-designed fully backlit handlebar switch cubes and joystick to make night-time use even easier
· "Off-Road Pro" riding mode – Delivering the most focused off-road set up ever, advanced riders can opt to turn off rider aid systems and be in total control with no traction control or ABS intervention
· Keyless ignition – Now even easier to live with daily, featuring a premium keyless ignition
· Updated cruise control – Accessed easily through the left hand switch cube, the new single button cruise control helps to reduce rider fatigue
Technology Features:
· Unique 1215cc triple engine with shaft drive (the most powerful shaft driven motorcycle in segment, delivering 141PS)
· Triumph Semi-Active Suspension incorporating WP adjustable front and rear suspension
· Brembo Monobloc 4-piston radial calipers and integrated braking system
· Up to six riding modes
· Hill hold control
· Electrically adjustable touring screen
· Inertial Measurement Unit (six axis)
· Optimised cornering ABS
· Optimised cornering traction control
· Ride-by-wire throttle
· Heated grips & heated rider and pillion seats
· Advanced on-board computer and immobiliser
· Power sockets (2 x 12v, 1 x USB).
Triumph Tiger 800cc Key Features:
· More than 200 upgrades to the chassis and engine
· More responsive, optimised Triple engine
· New shorter Ratio 1st Gear enables enhanced off-road traction, low-speed manoeuvrability and acceleration
· New lighter, free-flowing silencer with improved exhaust note
· New "Off Road Pro" riding mode, with a choice of up to six riding modes
· New five position adjustable screen
· New adjustable full colour TFT instruments
· New signature LED lighting
· New illuminated, ergonomically designed, backlit switchgear and five-way joystick control
· New updated cruise control
· Major engine update of the Tiger's signature, optimised Triple power plant
· New shorter Ratio 1st Gear
· New lighter, freer flowing exhaust giving better sound
· A2 Licence capability
New Features:
· 5" adjustable TFT instruments – Full colour, clear instrumentation provides precise rider information with intuitive operation
· New all-LED lighting – Offering improved visibility and enhanced style, LED signature lighting creates clear views in front and behind
· Switchcubes and five-way joystick – New ergonomically designed handlebar switch cubes and joystick are intuitive and comfortable to operate
· Illuminated backlit buttons – Handlebar mounted switchcube buttons are now illuminated, allowing for easier night-time use
· "Off-Road Pro" riding mode – Delivering the most focused off-road set up ever, advanced riders can opt to turn systems off and be in total control
· Brembo front brakes – Twin Brembo front brakes deliver reliable, premium capability in all conditions
· Five-way adjustable wind screen and aero diffusers – Single hand adjustable windscreen, delivering enhanced wind protection for category leading rider aero comfort
· Updated cruise control – Accessed easily through the left hand switchcube, the simple-to-use, single button cruise control helps reduce rider fatigue
Technology Features:
· Distinctive 800cc three-cylinder engine with ride-by-wire electronic throttle control
· Up to six riding modes
· Heated rider and pillion seats
· Sump and radiator guards
· Switchable ABS and traction control
· Tailored ergonomics – adjustable seat height and handlebar position
· Onboard computer
· Immobiliser
· Premium adjustable front and rear suspension
· Centre stand
· Heated grips
· Hand guards
· Engine protection bars
· Power sockets (1 x 12v, 1 x USB)