The big reveal within the Ducati Scrambler range gets ruined just two days ahead of the official press conference.
It's safe to say that somebody within Ducati marketing – or one of their regional offices at least – is about to get a stern talking to; because Asphalt & Rubber have been sent a host of high quality, studio pictures of the Ducati Scrambler 1100 just days before Claudio Domenicali is due to get up on stage and officially reveal the thing.
As one of five new models promised to be unveiled at EICMA by the Bologna manufacturer, this leak will be a big blow ahead of Sunday night's press conference.
Featuring what looks to be the air-cooled, 1087cc V-Twin engine so popular with Ducati fans, the bike is still unmistakably Scrambler, but there are some strong elements of new Monster in there too.
Asphalt & Rubber say that the same sources that sent in these pictures have also stated that what we are looking at here is in fact the regular, base model of the new big Scrambler and that there will also be an 'S' variant which will feature some higher quality specification components and better trim.
We'll find out tomorrow of course – and you can join us at Motofire for the whole week over on our live blog.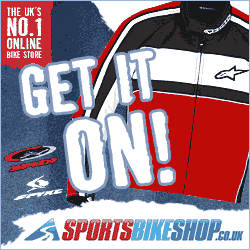 For more pictures, interpretation and speculation, head on over to Asphalt & Rubber.
Source: Asphalt & Rubber