Sena have been making brilliant Bluetooth headsets and their excellent Prism action camera for years. But their noise cancelling helmet might be the perfect use of their technology.
After much waiting – and admittedly a little bit of development delay – Sena's plan to take on the helmet manufacturers has begun in earnest with the launch of their Momentum range of helmets at EICMA in Milan.
There are five versions of the lid itself and each offers the same protection with its DOT and ECE approved EPS and fibreglass shell, but it's the various bits of technology packed into each helmet that provides the difference.
With their standard Momentum, Sena have taken their top-of-the-line 20S technology and integrated it directly into the shell. With perfect speaker placement (next to your ears behind comfortable padding) and button controls in-built into the side of the helmet, riders will get all of the benefits of the 20S – FM radio, turn-by-turn GPS audio and chat Intercom – but with added comfort and the ability to speak to a group of up-to eight other riders for 27 hours on a single charge.
It will be available towards the end of 2017 for what Sena say will be a recommended retailer price of €469.
For those who ride with fewer friends – or just want to save a little bit of money – the Momentum Lite allows chat to three other riders at a range of around 1.5km and will come for the slightly cheaper cost of €419.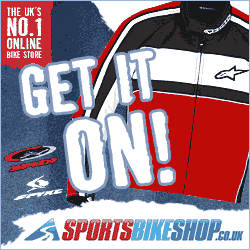 Then there is the Momentum Pro, which for €619 comes with all of the Momentum's feature set but offers even greater gains by incorporating the guts of what is essentially a Sena Prism camera into the top of the helmet itself. What this means that you can not only chat, call or listen to music but also record audio directly onto the footage captured by the QHD (1440p, 30fps) or FHD (1080, 60fps) camera. Perfect for all of this motorcycle vloggers desperate to get in on the 'influencer' action and also – we imagine – extremely useful for those times when you might need a little evidence for your insurance claim.
But it's the two helmets that make use of Sena's new INC technology that really offer what we think will be the greatest potential benefit – noise cancelling without the need for ear plugs.
Using the what is essentially the same technology that you'd get from your top-tier BOSE headphones, the Momentum INC (€619) and Momentum INC PRO (€719 with added camera) analyses the sound coming into it from four discretely placed microphones around the helmet and adjusts in real time it's cancelling technology to literally phase out the harmful helmet noise coming through to your ears.
Obviously you can turn these speakers off (why would you?) but better is the option to flick the 'Ambient' switch which allows you to hear what is outside of your helmet whilst still taking advantage of whatever is going on inside your helmet. So you can hear what the lady in the petrol station is saying to you whilst still banging our your hardcore Gabba riding soundtrack.
If that's your sort of thing.