The undeniable feeling from attendees at EICMA this year, was that Royal Enfield is a motorcycle manufacturer on the move, and their sales figures really back this up.
The two, recently unveiled new models at EICMA – the 650 twins – are scheduled for release next year, and are a huge statement of intent from the Eicher Motors owned company. But if there was anyone in any doubt as to the resurgence of the Indian company, throughout October 2017 Royal Enfield reported an eighteen per cent growth – with exports also doubling.
Royal Enfield is not hanging around – and the growth is even surprising the owners with projections far beyond that which they had planned for. And now, with the brand known globally and becoming increasingly popular, even international orders a increasing… Exports doubled in October – with Royal Enfield shipping 1478 motorcycles compared to the 748 from the previous year. That's a growth of Ninety-Eight Per Cent!
New models are being released increasingly quickly too, with the Himalayan released in India last year and deliveries to the international markets beginning in earnest. The Classic 350 and 500 models have been launched in "Dark Editions" too – with a few styling tweaks over the standard models and the 350cc models have proven to be the most popular in their range with sales at a whopping 65,209 units. The 500cc models have only sold 4283 units in the same time-frame but with larger capacity machines growing in popularity within the local regions, a growth of nine per cent is nothing to sniff at.
These are hugely impressive figures, and its no surprise that the company has invested in the new 650cc twin models for their range.
The current models featured a 350cc and a 500cc engine but by 'going one better' with an extra cylinder and a few more CC's it's the Euro4 compliance and modern touches that the company hope will support continued growth,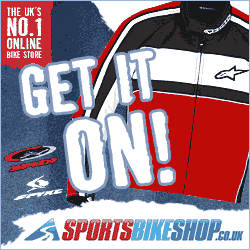 The year-to-date sales also underline the story of success; Royal Enfield has registered a total of 456,355 new units between April and October, recording a growth of 22 per cent, as against 373,551 units sold during the same period in 2016. Exports stood at 10,037 units during the same period, registering a growth of 25 per cent over 8022 units sold between April and October 2016.
We can only imagine what next year's figures will begin to show.
Source: NDTV