The world's worst secret is being revealed 'properly' at EICMA.
The fact that Royal Enfield have been working on anew 750cc based motorcycle has been known for some time. The spy shots that pepper the internet will attest to that.
But now it's really, really official because the CEO of Royal Enfield has posted the first 'official' footage on his Instagram.
There's not much to go on, but the footage taken on the airfield next door to the Royal Enfield factory at Bruntingthorpe in Leicestershire shows two riders making the most of their day out on track.
In fact, eagle-eyed followers of Royal Enfield and Eicher Motors (the parent company) will know that just a few weeks ago, Eicher CEO Siddartha Lal and President of Royal Enfield Rudratej Singh met up at the UK factory to ride some bikes.
Fun riding with @sidlal yesterday at #RoyalEnfield Bruntingthorpe pic.twitter.com/knaLNUiRpj

— Rudratej Singh (@Rudratej) September 28, 2017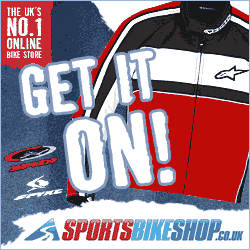 And it looks like this footage is from that day.
As for the bike itself, we can expect at least one variant to be in a similar vein to the Continental GT – a larger, sportier engine deserves a package with a similar premise – but it should also come with ABS and a few extra bells and whistles from the get go.
We'll find out for sure at the EICMA Milan show next week.