Norton and Kinetic Engineering ink deal to bring Norton Motorcycles to India and Asia.
Confirmed at EICMA this week, a new deal by manufacturer Norton and Indian engineering firm Kinetic will see the much loved British brand being built and sold throughout India and the rest of Asia.
The first bikes to be introduced by 'Kinetic Norton Motorcycles' will be the Norton Commando and Norton Dominator, with the plan to share production and manufacturing expertise across both of the brands, working towards the ultimate goal of having the motorcycles assembled and distributed throughout the region.
Bikes for distribution throughout the rest of the world will still be built at the UK factory in Donington.
The price of the motorcycle to consumers in that part of the world is believed to be similar to that which they currently retail within the UK and Europe for, with the first bikes due to be launched towards the end of 2018.
"Norton has a unique place in motorcycle history. We have been hand-building gorgeous bikes in England for many years, we are now taking the next big step forward and delighted to form this alliance with the Kinetic group.

I believe that the style, passion and beauty of Norton products coupled with the experience of Kinetic will make a winning combination and deliver a fabulous range of Norton motorcycles across the ASEAN territories." – Stuart Garner, Norton CEO
A formal announcement will be made at a press conference in New Delhi on November 15th, 2017 but the full list of territories involved within the deal include Bangladesh, Bhutan, Indonesia, Malaysia, Maldives, Mongolia, Myanmar, Brunei Darussalam, Lao Peoples Democratic Republic, Cambodia, Nepal, Philippines, Singapore, Sri Lanka, Thailand and Vietnam.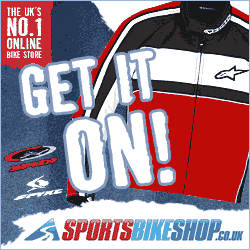 The only major territory missing from the deal is that of China, which – from knowing CEO Stuart Garner – Norton almost certainly have separate – and potentially lucrative – plans for.