Honda teases an improved Africa Twin.
If a post on Honda's Facebook is to be believed, then the Japanese manufacturer is set to update the Africa Twin, its popular adventure model for 2018. And everything points towards this new version being a more off-road and sportier machine. So with this being said, we can expect to see every aspect of this bike bigger or beefed up.
What does this mean? Well, if the new Africa Twin is really improving its game that much, then those in charge of the BMW R1200 GS range should be getting pretty worried right now.
We first heard about these potential upgrades last year at the Osaka Motorcycle show where the Honda Africa Twin Enduro Sports Concept was revealed to the public – we here in Europe got to see it at last year's EICMA Milan motorcycle show –  and we reckon it's likely that the new model would be based on this Sports Concept.
Remember when Honda Italy went a little rogue and built their own version of the Sports Concept that upgraded all of the components? Well, keep that in mind. It'll be something like that Africa Twin Rally, but with bigger, beefier everything.
What can be expected of this improved model?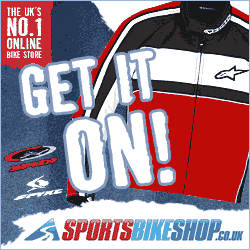 Well, a larger fuel tank to start with. The original version has an eighteen-litre tank; the improved Africa Twin is supposedly being fitted with a 22-litre fuel tank. And of course with a larger tank, the body will probably have to be redesigned to incorporate the changes, so expect that to look a little different too.
Alongside this, the potential upgrades will most likely include; a redesigned flat seat, bigger knobbly tyres, chunkier suspension to soak up the harsh riding environments.
Despite this model being a more off-road focused machine it's also safe to assume the new Africa Twin will be hugely customisable. Manufacturers love an accessory catalogue and customers will be able to tweak their motorcycle to their needs from a bevy of aftermarket parts.
So if you want to use this as a touring bike, fit the associated touring pack and enjoy the luggage space, heated grips and all round comfort enhancements.
Fancy riding this off the beaten track? Then spec the adventure pack and take advantage of the improved off road capabilities.
Further details of the new motorcycle from Honda are yet to be released, but for those interested in the power-plant specs, we can probably expect the 94BHP 1000cc parallel twin engine to remain.
This means that it will probably still have less power than the BMW R 1200 GS, but for those with a more sports-orientated focus, will this new model excite more than the predecessor? Only time will tell.
We expect to see it debut next week at EICMA.