New off-roaders arrive within the BMW F range for 2018.
Since 2007, BMW have offered an F version of their much-loved GS Adventure bikes, now in 2018 they've revamped and redeveloped their offering.
The new F 750 and F 850 GS bikes are aimed at what BMW refer to as the 'middle-class Adventure segment'.
With the 750 GS, BMW are aiming squarly at what they call those riders who ' prefer the sensation and conceptual design of a travel enduro in combination with a low seat height, copious power availability, high cost-effectiveness, and powerful all-round qualities.'
Which we think is a long-winded way to describe anybody who would love a GS-style machine but may have always been a little to scared to put their foot down at a red light.
The F 850 GS is more of the same, but with greater power, greater torque and 'more distinctive touring characteristics'.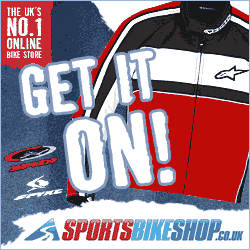 If we were looking for a little tourer right now, this would be the first place that we would look.
Highlights
Powerful 2-cylinder in-line engine with a displacement of 853 cc. F 750 GS: 57 kW (77 hp) at 7500 rpm and 83 Nm at 6000 rpm. F 850 GS: 70 kW (95 hp) at 8250 rpm and 92 Nm at 6250 rpm.
Extremely powerful and emotional sound, produced by a crankshaft journal offset of 90 degrees and firing interval of 270/450 degrees.
New, robust steel bridge frame in monocoque construction for increased riding precision.
New telescopic fork/upside-down telescopic fork plus double-sided aluminium swinging arm with central spring strut for more sensitive response characteristics.
ABS, ASC plus 'Rain' and 'Road' riding modes included as standard.
Pro riding modes with ABS Pro and dynamic brake light, DTC and the new riding modes 'Dynamic', 'Enduro' and 'Enduro Pro' (the latter only with the F 850 GS) available as optional equipment ex works.
ESA electronic suspension adjustment available as optional equipment.
A self-amplifying, anti-hopping clutch for a discernible reduction in hand clutch operating force.
Full LED headlight incl. LED daytime running light as optional equipment.
Connectivity with multi-functional instrument cluster and 6.5 inch full-colour TFT display plus numerous features as optional equipment.
Intelligent emergency call function now offered for the first time as optional equipment for the middle class.
Optimised offroad and travel ability plus improved wind and weather protection.
Sharper GS profile resulting from new design.
New colour concepts and style variations Rallye and Exclusive.
A range of optional equipment and accessories that is unique in the middle class, such as Keyless Ride, Gear shift assistant Pro, Dynamic ESA, eCall, Connectivity etc.