Despite better safety features and education, injuries from motorcycle accidents haven't improved.
The results of a six year study from the Canadian Medical Association show that motorcycle accidents result in three times as many injuries as cars. And five times as many deaths.
Researchers looked at data from adults who were admitted to hospitals for either car or motorcycle accidents between 2007 and 2013 in Ontario, Canada – a population of more than 13 million people.
Figures recorded during the study showed that 281,826 people were injured in car crashes and 26,831 were injured in accidents involving motorcycles and that compared to car accidents, motorcycle incidents resulted in three times as many injuries, were classed as ten times as severe and resulted in five times as many deaths.
"The main results of our study were that each motorcycle in Ontario causes 10 times the severe injuries, 5 times the
deaths, and 6 times the medical costs of each automobile" – Daniel Pincus, Institute for Clinical Evaluative Sciences
As is so often the case with studies such as this, the core driver for the study was the cost of medical treatment; a figure calculated as being six times higher than for comparable car accidents,
"We know that the additional risk associated with driving a motorcycle has not translated into improvements in motorcycle safety. So we hope that estimating the medical costs of care for motorcycle crashes may provide an additional incentive to improve safety", said Daniel Pincus, the author of the study.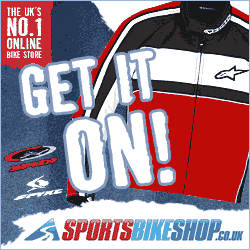 There is no denying the additional risk that riding a motorcycle can bring, but with new technology advancing all the time – Bosch's vehicle-to-vehicle communication, Yamaha's intelligent riding systems and even Honda's self-balancing technology to name but a few – it's hoped that by highlighting the risks involved with the realities of two-wheeled ownership, studies such as this can actually help support the advancement of more safety systems.
Source: CMAJ