After 17 races, 15 countries, 9 months and 5 different race winners, there are just two riders left fighting for the MotoGP crown and only one race left to decide which one of them it will go to.
The Ricardo Tormo circuit has hosted the season finale for the last 16 years and will see a premier class championship decided for only the 4th time, with the last being in 2015. In the history of Grand Prix racing the final race has been the decider just 17 times before, but only 3 of those have been won by the rider in second with a points deficit: Wayne Rainey in 1992 who was 2 points behind, Nicky Hayden in 2006 who had the largest gap to overturn with 8 points and Jorge Lorenzo in 2015 who had 7 points between himself and the championship leader.
This year the battle comes down to the current World Champion Marc Marquez and Andrea Dovizioso, with an almost insurmountable gap of 21 points between them. But this is MotoGP, and in one of it's most unpredictable seasons ever, anything can still happen.
The calculations are fairly simple. For Dovi to have any chance of being champion on Sunday he has to win, that's it. He can't control what Marc does and for him it's irrelevant, only 25 points will do.
For Marc, it's slightly easier, he needs to finish in the top 11 to be the champion, even if Dovi wins. Considering he's only finished outside of the top 11 (not including DNFs) just 3 times before in MotoGP, it seems unlikely that he'd falter at such a vital point. Of course, DNFs are possible, either through crashes or mechanical issues, but both of those scenarios would be a great shame for the championship and both are unlikely.
If Marc finds himself in 12th and Dovi wins then Dovizioso would be champion on countback, as he'd have 7 wins to Marquez's 6. Anything 13th or below with a Dovi win and Dovizioso would be champion. But if Dovizioso doesn't win, then Marquez will lift his 4th MotoGP Championship trophy regardless of where he finishes.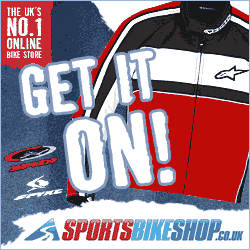 But of course, there aren't just two riders out on track in Valencia.. there'll be 26 and they'll all be attempting to find the quickest way around the tight, twisty and technical Valencia circuit.
In terms of braking, there are only a couple of hard braking points; with the Aspar turn 1 being the most demanding, followed immediately by turn 2 of Doohan's. The track itself is one of the shortest, with only Sachsenring being shorter, and it has one of the lowest average speeds of the year due to the large number of low gear corners.
The circuit is in a natural amphitheatre, allowing fans to see every corner, but that also makes the track very compact, with it getting gradually tighter from turn 2 until it opens up again after turn 12 as riders sweep around the long, tyre punishing left-hander of turn 13.
For setup, that means turning is key, especially with the multiple changes of direction already putting a physical strain on the riders. Stability both under acceleration and as riders brake and lean in at the same time will be a spot where time can be either lost or gained around Valencia and managing the left-side of the tyre to stop it overheating will be the usual challenge.
Turns 4 and 5 are critical points for the opposite reason as they are the first right-handers after almost half a lap on the left, which is why Michelin have brought most of their tyre allocation in an asymmetric configuration, to keep the left side from overheating, while maintaining temperature on the right. For the slick compounds, only the medium front will be symmetric, while for the wets they will all be symmetric, except for the extra-soft rear… although if the weather forecast is to be believed, we hopefully should have a fully dry weekend for once!
On paper, this weekend doesn't necessarily hold much promise for Andrea Dovizioso as he hunts down Marc Marquez in the standings. The Italian has only two podiums at the circuit, with one being in 125cc and the other a 3rd from 2011. His best result on the Ducati was 4th in 2014 and the bike hasn't always suited the Ricardo Tormo track. But there are also reasons to be optimistic; the bike is much better than it has been, Iannone took the GP16 to a podium finish last year and Dovizioso is riding better than he has ever done before, he now knows that he can win. He also has nothing to lose, he can't throw away a championship because winning the race is his only option.
For his team-mate Jorge Lorenzo, Valencia holds good memories. He's the most successful MotoGP rider at the track with 4 wins and it's where he took his last win with Yamaha 12 months ago. Could Lorenzo win this weekend? Absolutely. Will he be "allowed" to? Well, that's something different and will depend entirely on where Dovi is. Speaking ahead of the weekend Jorge said that if he's in the position to win then he'll keep his eyes on his pitboard and dash to check the situation. The truth is that if there's any chance of Dovi winning then he'll be expected to help him do so, just in case something happens to Marquez's race. But either way, it should be a strong race for Jorge this weekend.
As already detailed, this weekend is slightly easier for Marc Marquez, simply because he has a 21 point advantage. That gives him some breathing space and room to not have to panic or put it all on the line on Sunday. He certainly won't go out just to achieve a top 11, but he won't be taking too many risks either. He's been in this position before; back in his rookie year and he handled it perfectly, there's no reason to expect anything different from him this year and realistically he has one hand firmly on the Championship trophy.
On the other side of the Repsol garage is Dani Pedrosa, the only rider to have won at Valencia in all 3 classes with 6 wins. It's a circuit Dani likes, especially with the atmosphere the closeness of the fans brings and after making a good step with the dry setup in Malaysia he comes into this weekend optimistic. In some ways, the best thing for the Honda team is for Dani to win on Sunday and that's definitely possible, so don't rule him out.
Then there's Yamaha. In recent years they've been the bike to beat at Valencia, although that was with Jorge Lorenzo onboard. Valentino Rossi hasn't won at the Ricardo Tormo circuit since 2004, but was 4th for the last two years, following a pole position and 2nd place in 2014. For the Italian, this marks the end of a difficult season that really went downhill after his crash on the last lap in Le Mans, with the exception of his win in Assen, of course. He's been in hospital twice due to training accidents and the Yamaha just hasn't been able to stay in the sweet spot in which it works.
For both him and team-mate Maverick Vinales, this race and the test that follows will mean vital data for the development of the 2018 M1, with the chassis singled out as the area in need of the most work. But keeping our eyes on 2017 for just a little longer, both should have decent weekends with the potential for podiums if they're able to work well in practice.
At Aprilia, Aleix Espargaro returns from injury after having surgery following his crash in Australia and despite still being in some pain he's more than ready to get back on his bike. Sam Lowes will ride the RS-GP for the final time this weekend as he makes a, hopefully temporary, return to Moto2 next year. Both riders will be running a return of the special RED livery, to raise awareness for the organisation and its work against AIDS, Tuberculosis and Malaria.
For Suzuki, it's a good chance for both Andrea Iannone and Alex Rins to see how far they've come compared to the test and measure their progress. They've both made some big steps forward in recent races so a strong end to the season is well within their reach on Sunday. The same can also be said of KTM, who will have 3 riders as Mika Kallio joins Ducati's Michele Pirro as a wildcard this weekend.
For the satellite teams, there'll be some moving around on Monday as Marc VDS see both Jack Miller and Tito Rabat move to Pramac and Avinita respectively, and both are looking to end their time with the team well. Pramac's Scott Redding will be moving to Aprilia to replace Sam Lowes, while both Loris Baz and Hector Barbera will be leaving Avintia, with Baz heading back to WSBK and Barbera moving to Moto2.
At Tech 3, Johann Zarco will no doubt make his presence known once again this weekend as he continues to impress and build his confidence. His team-mate at Valencia will once again be Michael van der Mark, who stands in for the still unwell Jonas Folger.
The team have released an update on Jonas' condition, stating that he has been diagnosed with Gilbert Syndrome, which affects the way the liver processes toxins, and that he's undergoing a full detoxification before switching to a special diet to help manage the condition. It was also discovered that he'd suffered nerve damage to his vocal chords in his nasty crash back in Aragon, which has affected his voice and it could take some time before it returns to normal. Hopefully, we'll see Jonas back fully fit soon.
At this stage of the season there's a strange mix of emotions; confusion as to how it's the last race when Qatar feels as though it was just weeks ago, sadness that such a great season is ending, relief that everyone gets a break soon and anticipation of a great, championship deciding race.
Regardless of who stands on the top step on Sunday, or who puts their name onto the Championship trophy that evening, this has been an incredible season of racing and the two riders left fighting it out have been the very best.
There's now just 4 practice sessions, two qualifying shootouts and one race before the chequered flag falls on 2017 and there's still everything to play for.