The 2017 MotoGP season has been an incredible one, with ups and downs for every rider on the grid and moments that will leave you breathless from every single weekend. For the Final Showdown, it was all eyes on Marc Marquez and Andrea Dovizioso.
Would Marc take his 4th MotoGP World Championship or would Dovi claim his 1st? True to form, the last race of the year brought drama and excitement as this astounding championship went out with a bang.
It was the champion-elect that started from pole, the 8th pole position of the year for Marc Marquez and although he didn't need to win (he didn't even need a top 10 finish, 11th was enough) there was no chance of him sitting back in this race, that's simply not his style.
As the lights went out for the final time this year, Marquez wheelied off the line but still led into turn 1, closely followed by team-mate Dani Pedrosa who slipped into the role of protector, with Andrea Iannone in third. Johann Zarco had started from second but dropped back at the start, before passing Jorge Lorenzo for 4th at turn 5 and then getting past Iannone for 3rd at turn 11, the Frenchman was on the move! The Angel Nieto corner of turn 6 saw the first faller of the race as Alvaro Bautista hit the floor, but the Aspar rider was able to rejoin.
Lap 2 and Zarco moved past Pedrosa into turn 4, with a now-recognisable firm pass and Lorenzo and Dovizioso both overtook Iannone to move into 4th and 5th. Two laps later and Marc Marquez had decided he'd had enough of leading the race and moved over to let Zarco past at turn 6, while further back Dovizioso was all over the rear tyre of his team-mate, clearly wanting to get past. Aleix Espargaro was the second to crash as he took to the gravel at turn 1, where he was followed a lap later by Scott Redding.
With Dovizioso still visibly trying to make it past Lorenzo, Ducati boss Gigi Dall'Igna could be seen gesturing at the screen. Their hopes of winning the championship were slim, but slim is better than non-existent. The positions stayed mostly static for a few laps, with Dovizioso getting particularly close to Lorenzo every time they made it through turn 11 and then on lap 13 the team communication arrived.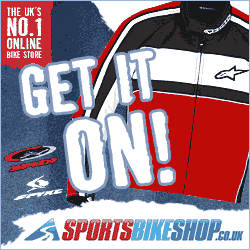 It was the exact same message we'd seen in Sepang; team communication, Jorge Lorenzo "suggested mapping: mapping 8". If anyone had doubted it then, there was no ambiguity now. Mapping 8 clearly means move over. But he didn't and over the next 5 laps, Dovi put in quicker lap times than his team-mate on all but one of them but just couldn't make it past. While Ducati looked on nervously, their satellite rider Alvaro Bautista had his second crash of the race, this time at turn 1.
Lap 18 and again Ducati sent the mapping 8 message, twice in fact, once at the beginning and once at the end. Still, Dovi stayed on Jorge's rear with the difference between their lap times just 0.023 and with both of them quicker than Dani Pedrosa in third. Jorge's mechanic Juan Llansa (who moved with him from Yamaha) had now placed a -1 with a downward pointing arrow onto the pitboard, a clear message to let Dovi past and as it went out at the end of the lap, another "suggested mapping: mapping 8" message was sent to Lorenzo. Another message that was ignored.
"It was a crash and for anyone other than Marc Marquez it would've been a race-ending one…"
It was now lap 20, with just 11 laps still to go and the end of a very long race was in sight. Marquez briefly passed Zarco for the lead at turn 2, but the Frenchman was back in front by turn 4. Lap 21 and again Lorenzo's pitboard showed drop 1 position and again he was sent the mapping 8 message. Two laps later, he received the message for the 6th time.
Marquez took to the front at turn 14, but his lead didn't last long as on lap 24 he crashed at turn 1 when he braked too late. The records won't show it as a crash because, with the usual tactic of digging elbow and knee as hard as humanly possible into the ground, he stayed on. But it was a crash and for anyone other than Marc Marquez it would've been a race-ending one, but for this alien, it meant that he rejoined in 5th.
Zarco now led again, with Pedrosa in second and Lorenzo in third. But then things took a turn for the worst for Ducati, when Lorenzo crashed out at turn 5 and Dovizioso acquainted himself with the gravel at turn 8 after running wide and being unable to stay upright.
Dovi was able to rejoin but only to bring the bike back to the box and as he waved to the packed grandstands that encircle the Valencia circuit, he did so knowing that he'd had the best MotoGP season of his life but that he wasn't going to be World Champion.
Back on track, Pedrosa briefly led on lap 26 but was unable to hold the position with Zarco cutting back in front. With just a few laps left, Marquez ran wide at turn 1, a warning to him that it was time to ease off; he was the champion, he could stop pushing now.
As Zarco and Pedrosa crossed the line to start the last lap of the year, Pedrosa positioned himself perfectly and cut up the inside of Zarco at turn 1. It proved to be a move that couldn't be countered by the Frenchman and Dani went on to win his second race of the season, with Zarco securing second place and a third podium of the year. Completing the podium was the new World Champion, Marc Marquez, who stood on the footpegs with arms outstretched as he crossed the line to take his 102nd Grand Prix podium.
Why didn't Jorge let Dovi past?
I don't know what it is about Dani Pedrosa winning, but his victories are nearly always overshadowed by something else happening, which is a shame because on his day he's still unbeatable. In Valencia, the controversy came from team orders and the ignoring of them. Ducati have since tried to ease off the pressure on Lorenzo by saying that they were merely suggesting that he let Dovizioso past. And while the wording of the dashboard messages does include the word "suggest", putting Dovizioso +0, with -1 joined by a downward pointing arrow on the pitboard makes it very clear that this was not a suggestion. They sent the message 6 times, they put the board out on at least 3 laps. That's not an "if you fancy it", that's a clear order.
Why didn't Jorge let Dovi past? Well, because he thought he was helping him. Jorge says that he was hoping to pull Dovi up to the front group and that if they'd caught them then he'd "certainly let him pass". I believe Jorge when he says that was his intention, but I don't agree with him in his decision.
From lap 3 to 24 Lorenzo was quicker than Pedrosa on 12 laps, compared to 10 that went the other way. On those same laps, Dovizioso was quicker than Pedrosa on 11 laps, compared to 10 for Pedrosa, with the pair sharing the exact same time on lap 17. The gap from Lorenzo to Pedrosa for the first part of the race stayed around 0.4 to 0.5, on lap 12 it was 0.8 before going back down to 0.4 on lap 13, the first lap where Ducati sent Lorenzo the mapping 8 message.
By lap 16 the gap was 1 second; on the 4 laps from 13 to 16 Lorenzo was quicker than Pedrosa on two and Dovizioso was quicker on 1, but was quicker than Lorenzo on two of them. From lap 17 to 21 Dovi was quicker than Pedrosa on every single one of them, with Lorenzo also putting in faster times. The gap stayed around the same until lap 21 when Lorenzo was the only rider on track to put in a 1'31 and brought the gap down 0.4. On this lap, he received the mapping 8 reminder for the 5th time.
Lap 22, Pedrosa was quicker than both Ducati riders, before they both went quicker than him on lap 23 and the final team communication was sent. By lap 24 the gap was down to 0.2 and Lorenzo was finally achieving what he had hoped to do, he was bringing them up to Pedrosa. But one lap later and both Ducatis were in the gravel.
I've had people tell me that it was a no-win situation for Lorenzo in Valencia, but I don't agree.
Jorge Lorenzo's reasoning for not letting Andrea Dovizioso past was that he was taking him to the top 3 and Dovi, always one to avoid drama, has said that while there were places where he could've passed Jorge, especially early on, (they were fairly obvious to see from how close his front tyre was to Jorge's rear), in the parts of the track where he was losing time, Jorge's pace helped.
Had they not crashed, could they have caught Pedrosa? Possibly. Dovizioso was generally quicker than Pedrosa on the same laps that Lorenzo was and while Jorge was quicker than Dovi on more laps, that can easily be explained as: one was chasing down the top 3 with some space while the other was stuck behind their team-mate.
I've had people tell me that it was a no-win situation for Lorenzo in Valencia, but I don't agree. For 12 laps, he chased down the front group, with Dovizioso all over his rear wheel. Over those laps, he wasn't catching Pedrosa. When the team sent the code to move over, he should've done so because that would at least allow Dovizioso a chance to close the gap himself. It would also mean that the team wouldn't have to send a further 5 messages and put the pitboard out telling him to drop a place. If Dovizioso did catch Pedrosa, regardless of the final result, Lorenzo could say that he'd done as he was told and the same goes for if Dovi couldn't close the gap. He would've been able to say that he'd done everything he could and listened to the wishes of his team. Alternatively, let Dovi past and then if he doesn't make progress, repass him and gesture to tell him to follow you to Pedrosa. Instead, he ended his season defending himself and his decision to ignore instructions. He meant well, but I think he made a mistake.
With the benefit of hindsight it's all irrelevant, but on track on Sunday it wasn't. Marquez nearly ended his season in the gravel and it's impossible to know how things would've played out if Dovi had made it to the front group. Could he have won the race? It's unlikely, but a podium to celebrate the season was definitely possible once Marquez fell back to 5th. But enough of what-ifs, there's no real place for them in racing.
For Dani Pedrosa, it was a special end to a difficult season. Dani rated this year as better than 2016 but still pointed out his regular difficulties with grip and getting tyres to temperature this season. His win meant he took 4th in the championship from Rossi, but if he wants a stronger 2018 then getting those tyres to work will be his main area of focus.
His championship winning team-mate Marc Marquez continues to amaze me. In Valencia, he became the youngest to claim 4 Premier Class titles and 6 overall in Grand Prix. He moved to 4th in the all-time premier class titles list, joined on 4 by Surtees, Lawson, Hailwood and Duke. And he became the first rider since Mick Doohan to become World Champion with 3 DNFs in the season.
He has been nothing short of stunning, despite a difficult start to the year and only 2 wins in the first 9 races. The second part of the season has seen him master flag-to-flag gambles and perfectly time late pushes to secure the victory. In the last 8 years, he's only missed out on the title twice and at just 24, every holder of a premier class record should be worried, because while he's not deliberately targetting them, he's probably going to sweep them up by accident along the way.
Second on Sunday was Rookie of the Year, Independent Rider of the Year and marvel, Johann Zarco. I expected Zarco to adapt well to the M1, it's the "friendlier" bike for a rookie to learn the class on, but I definitely didn't expect him to lead the first race in Qatar, take podiums in Le Mans, Malaysia and Valencia and be in strong contention for race wins. Tech 3 boss Herve Poncharal received some criticism last year for signing two rookie riders, and Zarco has been on the end of his fair share of criticism due to his complete lack of reverence and his willingness to give it his all in every single corner. Some of the concerns raised about Johann have been fair in my eyes, but it's been a breath of fresh air to see a rookie on a satellite bike be so competitive and I hope to see more next season when hopefully team-mate Jonas Folger will be back from illness.
Another rookie impressed in Valencia, with Alex Rins taking 4th for Suzuki. His season was blighted by injury at the start and he missed out on vital track time, but he's had a really strong finish to the year and with a full winter of testing ahead of him, there's every reason to expect him to continue improving in 2018. His team-mate Andrea Iannone was 6th on Sunday after qualifying on the front row, as he struggled with brake issues. It's been a difficult season for The Maniac, he had all the development work on his shoulders and that undoubtedly affected how he adapted to the bike. There were times when it looked as though we'd lost Iannone, but he should be back at full strength as the workload evens out between the two riders and they get their concessions back next year, which at the very least opens up engine development for Suzuki.
Inside the Suzuki sandwich in 5th was Valentino Rossi, who says that he'd had the race he'd been expecting; a difficult one. Realistically, the Italian hadn't found the strongest of paces over the weekend and struggled with grip. Maverick Vinales had a harder time of it, as he finished in 12th due to "strange feelings" during the race that meant he had to slow down. Those feelings can likely be attributed to the fact that both riders were running the 2016 chassis during the race, an uncharacteristic move from the Japanese factory, but in reality, they had nothing to lose. The pair had also run the chassis in warmup, but with Vinales crashing out early on he had zero setup time and even Rossi's 20-minute session isn't really sufficient for such a change.
With the 2018 Yamaha chassis not expected to be ready until January, it makes sense for the riders to go back over the various versions they've tried this year and the 2016 frame. Anything they can do to build a strong picture of what is good, what needs improving and what needs to go will help the engineers back in Japan and that in turns gives them the best chance of turning things around next year.
The other factory teams of KTM and Aprilia mostly ended their seasons with a cleanup job as only Bradley Smith saw the chequered flag with 11th. He had to keep his focus on finishing the race after the tyres dropped, while team-mates Pol Espargaro and Mika Kallio both crashed out. Aleix Espargaro had been fighting bronchitis all weekend and found his issues with front-end feel were made worse by a full tank of fuel and crashed, while Sam Lowes ended his time in MotoGP with a DNF after having issues with downshifting that ended with him in the gravel.
The Valencia Grand Prix always had the potential for drama, but it brought more than expected.
The other riders leaving the class are Loris Baz and Hector Barbera at Avintia, with the pair finishing 16th and 15th respectively. Both had a difficult race at a track that doesn't really suit Ducati and while Baz moves back to World Superbikes, Barbera prepares to return to the intermediate class.
Jack Miller and Tito Rabat are both staying in MotoGP, but moving teams and they finished in 7th and 10th, which is a strong result for the pair on their last run with Marc VDS. Scott Redding also changes colours next year but he was unable to finish after crashing, while Pramac team-mate Danilo Petrucci finished a difficult weekend in 13th but looked back on a very good season that saw him extremely strong in a number of wet races.
Karel Abraham secured top GP16 in 14th, despite issues with the front brake and says that he's ready for a holiday, while Alvaro Bautista rounded out 2017 with two crashes as he had issues with the hard front tyre.
Cal Crutchlow took the chequered flag in 8th after starting from 16th and having a lot of work ahead of him to make up positions, and Tech 3 stand-in Michael van der Mark was the last finisher in 17th after a strong start and showing real improvement across his rides while replacing Jonas Folger.
The Valencia Grand Prix always had the potential for drama, but it brought more than expected and in very unexpected ways. In reality, it perfectly matched the season it ends; completely crazy.
2017 has been, without argument, one of the best years of Grand Prix Motorcycle racing ever.
It started with Maverick Vinales looking certain to be champion… until Mugello. Then came Dovi, standing on the top step at his home race surrounded by an adoring crowd singing his national anthem. He went on to win 6 races, each as incredible as the one that went before. He went wheel to wheel with Marc Marquez on the last lap twice, and won! Valentino Rossi showed moments of real promise and his win in Assen was a beauty, but he was ultimately held back by his machinery this year, while Dani Pedrosa took to the top step twice despite continued battles with tyres. Johann Zarco impressed as a rookie unleashed and Jorge Lorenzo's confidence only grew as he acquainted himself with the Desmo.
But then we come to the World Champion, Marc Marquez. The year started with a 4th and a DNF before he continued his USA dominance in Austin. Le Mans saw another DNF and then he found himself, like everyone else, staring in awe at the resurgence of Dovi. 5 podiums and 2 wins took him to Silverstone when his engine blew up before he fought back with wins in Misano and Aragon. Japan followed Austria in going to Dovi despite a last corner lunge, but Phillip Island was the jewel in MotoGP's crown and he was the one wearing it. Sepang was about points and Valencia saw him amaze us with his ability to save crashes that can't be saved before lifting his 4th title in 5 years.
It hasn't been an easy year by any means, something Marc made clear when on Sunday he told of how after Barcelone his hairdresser had told him he was losing his hair, which the Doctor attributed to him being too stressed. After Le Mans, he wasn't enjoying himself and it wasn't until Sachsenring that he found himself back on the top step. But he and his team turned it around in spectacular style and they are very worthy champions.
Pick a favourite race, just one, don't be greedy. It's hard, isn't it? Although I expect Phillip Island will prove popular, as will Mugello (both my personal choices). We've been spoilt this season with spectacular racing, astonishing saves and two riders who left everyone else behind.
And that's what I want to end this season with, Marc and Dovi. Not because of how they raced on the track, as breathtaking and heartstopping (I'm looking at you Austria and Japan) as they were. But because of how they acted off it. There is nothing more important in racing than respect and these two showed it every single weekend. There's no such thing as friends when you're racing down to a 90-degree hairpin at 300km/h before slamming on the brakes, but if when you're finished you can shake hands, have a hug and laugh about it, everyone benefits.
Marc said on Sunday that he learnt a lot from Andrea this year, particularly with the mental side of things. Dovi is very calm and considered, while still being very funny and instantly likeable. His "Italian Stallion" helmet shows two horses; the white for rationality and the black for irrationality, the two sides of every racer; when to wait and when to push. This year, Dovi turned much more to the black and in turn became the dark horse for the championship, perhaps learning from Marc as much as Marc did from him.
It's been an exhausting season, in the best possible way, but I hope you're not too tired because the riders will be back testing at Valencia on Tuesday and Wednesday. 2018 starts now.