It looks like the middleweight adventure bike segment, is about to get more adventurous.
While EICMA is coming up this week, the internet (at least ours) has been ablaze with the possibility of a KTM 790 Adventure to be announced. This new bike will share the engine from the 790 Duke, which is on par for KTM's other adventure models.
We first saw the concept at EICMA last year – but these images are distinctly different than that version. Is this the real thing? A prototype maybe?
From the prototype images that have been floating around, the 790 Adventure would look to be an overgrown dirt bike. The bike shown has the narrow motocross style seat, high front fender, and spoke wheels wrapped in knobblies. All things pointing to the fact it will be an absolute beast off road.
However the bike seems to be wrapped in a a lot more plastic than a normal dirt bike would be. Perhaps this is an effort to improve aerodynamics at highway speed and keep some of the engine heat off the rider?
Again, these are only rumors. However we will be providing live coverage of EICMA so if this bad boy get released, you will be the first to know!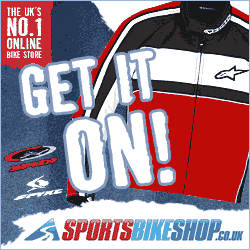 Source: Again it's our incredible friends over at Asphalt & Rubber. Check it out for more speculation and better quality pics!
MF: Jensen we're not sure how you're doing this – but keep doing it. A&R is getting better and better every day!