Kawasaki has expanded their forced induction range from the H2 and H2R.
This new H2 SX shares the same 998cc four-cylinder engine from the original H2. The motor has been tuned differently from the H2 with sports touring in mind but 200hp will still be available on tap. A nineteen-litre fuel tank will aid in long distance riding as well as a large screen and heated grips. The H2's DNA still remains in the background as this touring bike has a quick shifter and launch control!
Just what your pillion won't be expecting at the traffic lights!
Here's what Kawasaki say:
The Ninja H2 and the Ninja H2R were born from a pure pursuit of performance and created to offer riders an unforgettable experience; the new Ninja H2 SX explores a different direction: sports touring. Balanced Supercharged technology has been developed entirely in-house by Kawasaki with a focus on real-world street use. The Ninja H2 SX's 998cc liquid-cooled four-cylinder DOHC 16-valve supercharged engine offers a sensational linear power output in the low to mid-range combined with excellent fuel efficiency – better than that of the sport touring sibling Z1000SX. Combined with its 19-litre fuel tank, this specially tuned engine character suits long-distance riding while being capable of delivering the exhilarating acceleration feel that only a supercharged Kawasaki engine can provide.
The all new Ninja H2 SX comes in two model variants: the standard Ninja H2 SX and the Ninja H2 SX SE – a bike focused on being the ultimate in its class. The SE model comes equipped with an impressive array of additional quality features including Kawasaki's first colour TFT LCD instrument meter and lean angle sensitive LED cornering lights, plus a quick-shifter for seamless up and down gear selection, Kawasaki Launch Control Mode (KLCM), premium colour and graphics, a large screen and heated grips.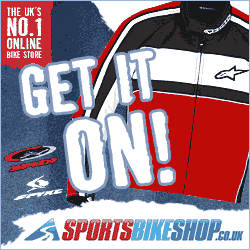 Thanks to its light weight, the Ninja H2 SX has a striking power-to-weight ratio while the relaxed-but-sporty riding position, superb ride comfort, reassuring high-speed stability and agile handling all contribute to the touring prowess of this supercharged sports tourer. To complete the picture, the Ninja H2 SX features much advanced technology and electronic rider aids such as Kawasaki's latest IMU-equipped electronics package, cruise control and Kawasaki Cornering Management Function.
Ninja H2 SX riders will be able to share their experience with a passenger thanks to an innovative and highly revised Ninja H2-derived trellis frame that is equipped to carry a pillion and luggage, with a 195kg payload. Kawasaki engineers made sure that riders can still make use of the supercharged engine when riding with passenger or panniers by developing this new rigid chassis with a longer wheelbase and an altered steering angle that, in combination with the fully adjustable suspension, ensures stability and confidence at high speeds.
Colours:
· Ninja H2 SX – Metallic Carbon Gray / Metallic Matte Carbon Gray
· Ninja H2 SX SE – Emerald Blazed Green / Metallic Diablo Black