Polaris and its subsidiaries have seen lots of changes and struggles during the 2017 year.
With the elimination of the Victory brand and the recall of their popular RZR line up due to its tendency to spontaneously catch on fire, we are always curious to see how well Polaris is doing. The good news is, the numbers don't lie. Comparing figures to 2016, Polaris is all in the black.
Polaris sales in Q3 2017 were at $1.479 billion dollars, up almost 25% compared to $1.185 billion the same time in 2016. Net income was up to $81.9 million, which is massive 153% growth from the previous year. Gross profit margin was 24.6%, which up 261 basis points from 2016.These numbers are impressive and show Polaris is making the right decisions to build their brand. Let's dig a little deeper and see what all is going on in the different segments.
Motorcycles
Motorcycle sales actually fell overall by 14%. As you may be aware, Polaris is the parent company of both the Indian and Victory brands. Polaris announced earlier this year they will be discontinuing the Victory brand and that probably is a contributing factor. However Indian motorcycle sales grew roughly 20%, which reflects the companies new focus. Slingshot sales were down as well, however the report didn't specify by how much.
Off-road Vehicles (ORV) & Snowmobiles
Sales of ORV's and snowmobiles actually climbed up 12% from this time is 2016. A large driver of this was Polaris's ORV segment which rose 13%, attributed largely to its popular RZR line of side-by-sides. While the recall had some effects on sales earlier in the year, it doesn't seem to be hampering it into Q3. Another driver for Q3 was the sales of snowmobiles, which was up 20% YoY. This spike was attributed to a earlier shipping of snowmobiles compared to 2016.
Parts, garments, and Accessories
Sales,rose by seven percent for the 2017 third quarter, excluding aftermarket segment sales.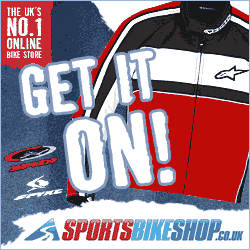 International sales
Sales outside of North America, totaled $156.8 million for q3 of 2017, which is up 11 percent, from the same period in 2016. Sales in Europe, Middle East, Africa and Asia Pacific increased double digit percent in the third quarter with Latin America growing sales mid-single digits during the quarter.
What this tells us, is that Polaris is moving in the right direction, especially when it comes to their motorcycle and ORV segments. Harley Davidson is struggling quarter over quarter with sales, while Indian is posting solid double digit sales growth.
Maybe this is the beginning of a shift in the cruiser market? Only time will tell.
Source: Polaris