Flat Tracker inspired concept continues the Husqvarna street model resurgence
Here is what Husqvarna have to say about their new 701 concept, "The SVARTPILEN 701 concept machine is a dark street explorer that is free of excess and reduced to its simplest form. This machine aims to appeal to a new generation of motorcyclists and those preferring a simpler, timeless design approach."
"Featuring a technologically-advanced 4-stroke single-cylinder engine that is housed in an incredibly stripped down but progressive layout, it combines excellent performance with an authentic style. As accessible as a motorcycle can be, it's a modern and innovative naked bike waiting to offer a raw and exhilarating experience on two wheels."
There is limited technical information, although naturally it's a single-cylinder and carries on with the aesthetic first seen in the Vitpilen and Svartpilen 401s
Progressive design
The VITPILEN range marks a return to the simple spirit that originally made street motorcycling attractive. The simple yet progressive design of these bikes are a thought-provoking paradox that challenges perceptions through a series of contrasts – surreal yet realist, cold yet enticing, bold yet humble.
The design is pure and with no industry influence and is true to the brand values of Husqvarna Motorcycles. A motorcycle designed for people as an outward expression of their spirit, providing a new gateway to motorcycle culture. Presented in a visionary, modern and advanced form, they are the next step in Husqvarna Motorcycles' vision of 'Real Street' motorcycling.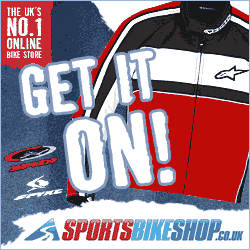 Chromium-molybdenum steel trellis frame
The VITPILEN 701 features a lightweight trellis frame that ensures precise handling, inspiring confidence in all conditions.
The high grade chromium molybdenum tubular steel is laser cut, robot welded and hydro-formed, ensuring flawless precision and consistent quality. The precisely engineered torsional rigidity and longitudinal flex provides detailed feedback for the rider, combined with perfect weight distribution and a tight turning circle, which is highly useful in urban environments.
75 hp single cylinder engine
The VITPILEN 701 is powered by a modern 692.7 cc liquid cooled, single cylinder engine that features the latest design and electronics technology. With a peak horsepower of 56kW (75hp) and 72Nm of torque at 6750 rpm, there is no doubting this bike's performance potential.
Premium standard components
Husqvarna Motorcycles has not only focused on the design of the VITPILEN 701, but has also equipped it with the most modern and state-of-the-art technology available. From the chromoly steel trellis frame to the powerful single cylinder motor, to the proven WP suspension and the supreme BREMBO brakes, the VITPILEN 701 is packed with premium components.
Ride-by-wire throttle
The electronic fuel injection is operated by a ride-by-wire system and delivers immediate, sharp and refined power. The Keihin fuel injection throttle body features a throttle valve that is electronically controlled by the Engine Management System (EMS). Sensors continuously send feedback to the Engine Management System (EMS), which adjusts the throttle valve accordingly, resulting in perfect power delivery and throttle response.
Cutting edge switchable ABS
The VITPILEN 701 is fitted with hydraulic BREMBO disk brake calipers, which are manufactured to the highest standards. Together with a state-of-the-art BOSCH ABS system, they ensure the highest level of safety in varying braking conditions. This function can also be fully disengaged for more advanced riders.
Slipper clutch
The APTC (Adler Power Torque Control) slipper clutch allows for greater speeds when entering and exiting corners. The system maximises rear wheel grip under hard acceleration and also prevents rear wheel instability or hopping when braking hard into a turn, resulting in more control and perfect downshifting.