Chinese firm quietly announce new model for 2018, but we can expect a lot more and louder things to come.
Tucked away at the rear of one of the quietest halls of of the EICMA show in Milan were the Chinese electric motorcycle company Evoke.
Taking pride of place on their stand was the new Evoke Urban Classic – a new electric motorcycle for 2018 – that looks very similar to their current Urban S; albeit one with a new headlight design, better quality mirrors and a diamond-stitched, Tibetan leather seat, all of which hint at a slightly more upmarket feel.
There were also a few marks and scuffs on the body panels that perhaps hinted that the model being displayed was a hastily finished prototype.
Couple that with a 25 hp equivalent motor and a top speed of 81mph and you'd be forgiven for thinking that the Evoke Urban Classic isn't exactly the bike to kick the electric motorcycling revolution into gear.
So why bother writing about it.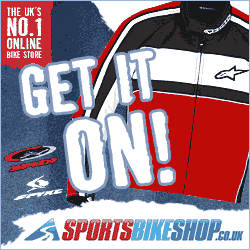 Well, if you were to dismiss the promise of Evoke Motorcycles as just 'another Chinese company' then you'd be wrong to do so…
Because the Evoke machines are built by Chinese manufacturing behemoth Foxconn. Yes, the same company responsible for making the Apple iPhone.
In a deal announced earlier this year, Evoke have already made their intentions known with a sub $10,000 pricing strategy – something that could only be done with the production and component support of Foxconn. And from shifting just 120 vehicles in 2016, the company expect to have sold around 2000 by the time 2017 closes.
Those that have been following the electric motorcycle industry closely will remember the early steps made by current leader Zero and the rise from the slightly questionable quality of their early machines, into to their current, excellently positioned line-up – all of which had to be done with relatively limited financial support and without the major investment a partnership like that with Foxconn brings.
The major barriers to electric motorcycling adoption currently would seem to be universally agreed upon to be cost and range.
With battery technology for vehicles advancing at a staggering pace, we can expect ever-increasing capacity as the months and years roll by. And with an aggressive pricing strategy supported by the might and cost efficiency of a company such as Foxconn, a large proportion of that range anxiety can be eased by reducing the cost to the consumer.
Evoke are betting big on the idea that customers will forgive a little lack of range or specification in exchange for an attractive and competitive price.
If the retail price of the Urban Classic can come in for under that magic $10,000 barrier, then it could be one to watch.
Specifications
Range
City, 35 km/h (22 mph) 200 km (124 miles)
Highway, 80 km/h (50 mph) 120 km (75 miles)
Motor
Max Torque 11.6 Nm (86 lbs/ft)
Max Power 19 kW/25hp
Top Speed 130 km/h (81 mph)
Acceleration, 0-100 km/h (0-60 mph) 6.0 seconds
Type Brushless DC Hub Motor
Controller
Power System
400 amp three-phase brushless motor controller with regenerative deceleration brake function
Charger type Intergrated
Charge Time (standard) 4 hours. 3 hours to 80%
Standard Capacity 7.8 kWh
Input
Standard 110 V to 220 V (at 110 charging time 8 hours) L2 charging station & standard outlet support
Battery Life 200,000 km (125,000 miles)
Battery Type Ultra – high capacity lithium ion battery
Chassis, Suspension, Brakes
Maintenance-free "direct drive" (single gear), clutch-free operation
Front Suspension 42 mm inverted telescope forks
Rear Suspension Mono coilover shock
Front Brakes Dual 300 mm brake discs, 4 piston brake calipers
Rear Brakes 220 mm single disc, 2 piston brake calipers
Front Tire 110/70-17
Rear Tire 140/70-17
Front Wheel 17 inches
Rear Wheel 17 inches
Dimensions
Wheelbase 760 mm (29.92 inches)
Seat Height 760 mm (29.92 inches)
Rake 22.5 degrees
Ground Clearance 130 mm (5.11 inches)
Length 1840 mm (72.44 inches)
Width 780 mm(30.70 inches)
Carrying capacity 150 kg (93 miles)
Weight
Motorcycle Weight 185 kg (408 lbs)
Colour
Oceanic Blue Galaxy Gray