Today in Milan it's the turn of the two, big Japanese marques. But what should we expect?
With Ducati going rogue and opening up EICMA the day before the event officially starts, it's up to Honda and Yamaha to 'officially' launch the reveals of 2018 new motorcycles this evening.
Whilst Ducati was full of anticipation for the new Panigale V4, the levels of excitement for Honda and Yamaha are a little more relaxed. Why? Because we don't really know what's being launched.
What to expect from Honda.
They've already shown most of the new machines during the Tokyo Motor Show a couple of weeks ago. The new Honda Gold Wing looks amazing and there was a Neo Sports Café concept on show, but what else is there?
Well, that Neo Sports Café concept should be made reality and turned into a slightly more sedate CBR1000R and errm… That's actually it.
Secretly we're still hoping for that awesome electric sportsbike that they've been teasing for years and years now, but with the quiet revolution of their first electric models being PCX scooters – and only available in Asia – we're not holding up much hope.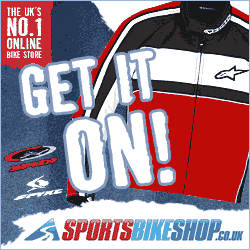 UPDATE: Honda have told us that they won't be live-streaming the event this year. So keep checking Motofire.com for all release details.
What to expect from Yamaha
Again, Tokyo Motor Show stole the thunder for us on this side of the world, but we hear rumours of that T7 Ténéré concept actually being made real – so that will be nice. But will it be as drool worthy as the concept machine from which it's based? We can only hope.
And then there is their Leaning Multi Wheel technology. The recently previewed Niken – based off of the MT-09 – should make an appearance and may actually be announced in production form, but what we really want to see is an electric, three-wheeled scooter. Why? Because we're desperate for something to write about and that would seem like a really interesting foray into getting new riders on the roads. But it won't happen.
Live Coverage
Regardless of what gets released tonight, you can join us here later in the day for live blog coverage and inane chat from the Motofire crew AND live video streams from both conferences  the Yamaha show.
---
LIVE BLOG!