Surprise! Ducati win the 'Most Beautiful Motorcycle at EICMA' award for the third year in a row.
It will perhaps come as no major upset to anyone that the fan's choice award for the bike that people found 'Most Beautiful' in Milan last week was Italian. It's even less of a surprise that it was the utterly stunning Ducati Panigale V4.
In fact, not only is this the third year in a row that the award has been given to a Ducati bike (the two previous winners have been the Ducati Scrambler and Ducati Supersport) but it's also the third year in a row that the designer of the bikes has also been the same.
We've been following Julien Clement and his work since we first spoke to him about his Ducati Scrambler, and after falling in love with the Supersport last year it's incredible to see that he's followed up that double-win with a hat-trick of not only stunningly beautiful machines, but significant ones too. Somebody must be in line for a substantial raise at the Bologna HQ.
As for the rest of the top five, that's more of an interesting mix.
In number two was the MV Agusta Dragster 800 RR. Which – of course – is another Italian but is also rather tasty.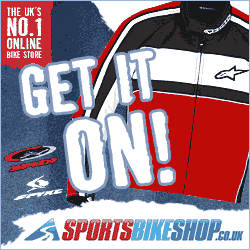 Third came the Honda CB1000R, which whilst looking great in pictures is actually less attractive than it's younger siblings (in our eyes at least) but nothing beats CC numbers it would seem.
Fourth – and this should be an absolute surprise to pretty much everyone – was the new Harley-Davidson Fat Bob, so maybe their is life in the ol' bar and shield yet!
And rounding up the top five most beautiful motorcycles of Milan, comes the left-field but emotionally evocative Fantic Motor Cabellero Scrambler 500.
Quite a solid selection all round. Congratulations to all the winners.
And Julien, if you're reading this… Feel free to take a year off next year to give some other people a chance eh? ;p