We're just hours away from the Italian manufacturer revealing all of their 2018 motorcycle models.
The Ducati website is already down for 'maintenance', there have been leaks aplenty and someone somewhere is frantically on the phone to YouTube trying to figure out why the livestream code isn't working. So that can only mean one thing…
It's the start of the 2018 EICMA Milan Motorcycle press conferences.
First up is Ducati – which you can watch and join us live for tonight here on Motofire – and this is what we're expecting from the firm from Bologna.
There will be FIVE new models
Ducati are one of the few manufacturers to have come out and teased the full number of 'new models' that they intend to announce. And with five new bikes on the books for reveal tonight, we're certain there is going to be something for pretty much everyone in the line-up.
We already know about the new Ducati Monster 821 of course, and we'd be surprised if this isn't included as one of the five – but we expect something a little different to be shown as well. Maybe a trick custom full of aftermaket Rizoma pieces (the two Italian firms have just inked a deal for just this kind of work)?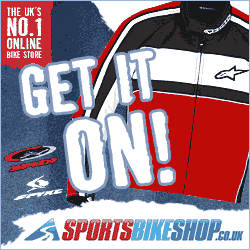 The other bike we know of already is the large addition to the Scrambler line-up. Asphalt & Rubber managed to get their hands on some early studio/marketing pictures for what they're calling the Ducati Scrambler 1100 over the weekend, so we're close to knowing everything about this new model. We also expect to see another variant of this as well though – perhaps an 'S' model with a super sexy exhaust system, fancy springs and carbon trinkets all over it.
Think of it as less a Scrambler and more of a Sexy on-roader with off-road pretensions.
So what else is there?
Well, there is the small matter of a whole new V4 engine that needs putting into an actual motorcycle. So Lorenzo and Dovizioso will almost certainly be wheeling on-stage both a Ducati Panigale V4 and a Panigale V4 S or R model.
For those with slightly less money, or less requirement for outright CCs from your engine, then you might be in luck too – because the rumour mill is full of there being a Ducati Panigale 959 'Corse' variant being readied backstage.
And so that leaves us with one – or perhaps two – new models, and the main contender for upgrades this year is the Ducati Multistrada. We're not sure what to expect here if we're honest, but again our ears to the ground lend a little credence to an off-road version of the 950 and the 'just might work' prospect of Ducati putting the glorious XDiavel engine into a big Multistrada frame.
Either way – check back here for the live video stream AND our live blog, which will be the best way to watch and interact with all of the live conferences and events from the coming week.
---
LIVE BLOG!