…because people want to look – and ride – like their heroes.
If you've ever been in the market for a top-of-the-line, first-past-the-flag sportsbike then you will have absolutely cast a discerning eye over the Aprilia RSV4 at some point. The more 'sensible' choice might be the Yamaha YZF-R1, a Suzuki GSX-R1000, the Honda CBR1000RR Fireblade or even an Italian Ducati Panigale, but it's the Aprilia that always seems to stir the emotions.
In fact, the bike is so good, and gets such solid reviews year after year, it's a crying shame that we don't see more of them on our streets.
This year, in an attempt to get more attention and to carry over some of their MotoGP learnings, Aprilia are releasing a Factory Works option for their RSV4 Factory that includes loads of carbon, new pistons, a full racing exhaust system, new electronic control unit AND WINGS!
Despite the abject horror from some people upon their first view of the aerodynamic appendages when they started to become standard within a MotoGP team's arsenal, we've always been a fan of the aero fan here at Motofire.
So if this now means that we can ride a track-day feeling like a hero within our own helmet then it's a welcome move.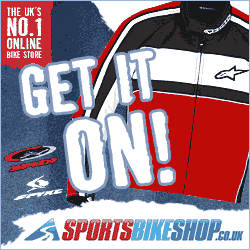 (Unless someone bans them from local circuits!)