Modularity is the name of the game with H-D's latest creation.
Harley Davidson have announced a new for 2018 model called the Sport Glide. This new bike, sharing its nomenclature with another bike from the 80's, is designed to be a "light tourer".
What does that mean? Well if you like the idea of fairing and saddle bags but don't necessarily want all the stuff that goes with it (read: weight) then this bike might appeal to you.
The kicker however, is the saddle bags and mini-batwing fairing are actually Quick Release. This means that in a matter of moments you can go from "bar brawler" to "long hauler".
This new model is one of many that H-D has promised to deliver over the coming years. The Sport Glide boasts Harley's new softtail chassis stuffed with the 107ci Milwaukee Eight. The front suspension is an inverted fork while the rear sports a shorter shock with external preload adjuster. The bike rolls on new "Mantis" wheels which are 18″ in the front and 16″ in the rear respectively. The bike does only come with a single disc front brake, which is fine for looking cool. But when you are trying to stop a 670lb "light" tourer, that's a different story.
As with many of the of the other 2018 Harley Davidson's, this new bike will come with keyless ignition, LED lighting, and USB charging port as standard.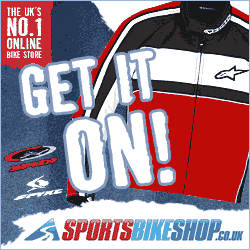 If you're in the US, then all of this can be had for the sum of $18,599 – assuming that you want black. If you want any other color, then that will be an additional $400.