Still think that electric motorcycles aren't the future?
It's only arriving at a crawl, but bit-by-bit the electric motorcycle is starting to become a viable alternative to it's Internal Combustion Engine cousin.
Since the demise of Victory, and without any major manufacturer announcement – yet – Zero Motorcycles have become the major player within the electric bike market and their dominance within the battery-powered arena looks as if it will continue into 2018 because today they announced some pretty significant upgrades to their range.
Battery energy and storage has been increased across the board with a 10% boost throughout the range. In practical terms, that means that their largest machine – with their largest range extending technology – can now reach a realistic range of around 200 miles on a single charge.
In order to help with the charging woes, Zero are picking up the pace with the promotion of their 6 kW Charge Tank too… Which is compatible with all Level 2 EV chargers throughout Europe and means that a full 'tank' charge can now be made in just over an hour (0-95% in sixty minutes).
Oh and because of all of these changes, the torque output is increased to 11% more from the rear wheel too. Bonus.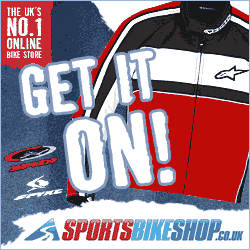 If you're interested in trying an electric motorcycle – and you should be – head on over to The English Electric Motorcycle Company (run by the brainy bike builders behind Motofire favourite Old Empire Motorcycles) who are setting themselves up as the UK's leading, all-electric motorcycle dealer.