My very first bike was a 70's Honda CB750. Looking back, it probably wasn't the wisest choice for a first bike, but when you are 18, have $900 and an eBay account, stuff happens. I rode that bike everywhere for 3 years and put 20,000 miles on it. Inevitably I would always be stopped by older gentleman who would regale me with a story about the one he had just like it, oh so many years ago.
The old Honda was, like many bikes of the time, a 'UJM' or 'Universal Japanese Motorcycle'. These bikes were standards, had inline four engines, disc brakes, telescopic forks and twin shock rear ends. While all of the UJM's followed this recipe, the UJM could also be anything you wanted:
Want a Super Sport? Slap on some clubman bars and rearsets
Want a cruiser? Ape hangers, forward controls and a tufted seat
Want a Tourer? A vetter fairing and saddle bags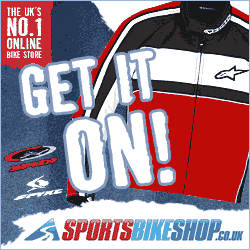 The options were limitless. It wasn't the manufacturers job to figure out what kind of bike you wanted. It was up to the consumer to build the bike to fit their style. So the UJM platform was adopted by the Big Four.
The Z900RS ticks all the right boxes to make it a UJM. It's is a throwback to the 1972 Kawasaki Z1. And man, does it look every bit like the original Z1. The elongated teardrop tank with its classic paint scheme, duck-bill tail cowl, and highlighted cylinder fins all hark back to a different time. This isn't the first time Kawasaki has done this retro thing either, remember the ZRX1200? But unlike riding an original Z1, the Z900RS has all of the modern amenities we've come to expect. It's got modern fuel injection, LED lights, inverted forks, traction control and radially mounted disk brakes. And it does all of this without giving up its heritage.
The Z900RS, like its predecessor, will put the power in it's owner's hands to make the bike what they want. Maybe one day, you will get stopped by an old man at a gas station, eyeing your Z900RS as he waxes poetic about that Z1 he used to have…