Got a Spare £5000 lying around? This is a chance to own a piece of history.
The infamous White Helmets from the British Army's display team have been disbanded since this year. After 90 years of hard service, their Motorcycles are now for sale.
The White Helmets team were formed from volunteers from the Royal Signals in 1927. The last parade for the White Helmets was in their hometown of Blandford Forum, Dorset on the 27th of September 2017.
You now have the chance of owning one of their legendary bikes. Six of the Triumph T140's are being auctioned off at Charterhouse Auctioneers in Sherborne, Dorset, UK.
The Triumph T140's are by no means standard. These bikes come customised with no rear suspension and a modified throttle, all with stunt riding in mind.
The sextet of motorcycles will go under the hammer for an estimated £5,000 – £8,000 each on the 16th of November. Each bike is going to be sold with a presentation file reviewing its history.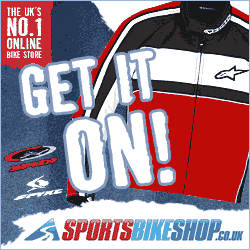 One careful owner, Dry usage only*. £5,000 ONO.
*Maybe some light fire damage!
Source: Charterhouse Auctioneers