There are only 234 days until the Isle of Man TT 2018.
Every year it seems as though Christmas is getting earlier and earlier. Only yesterday we saw the first proper 'Festive decoration' aisle in the local supermarket (but then we also saw Mince Pies in Asda at some stage during August so maybe that's not so unusual).
Anyway, the point being that these days you need to be prepared in order to get the best out of life, and – as we once heard an old man say whilst putting up some wallpaper –  'decoration is preparation'.
Which must be an attitude that the folks behind tyre company Metzeler take to heart because they have already got their tickets up and on sale for pitches in the Metzeler TT Village for 2018; a mere 234 days before the actual event begins.
There's method in their apparent madness of course, because every year the Metzeler Village gets more popular and more busy – and quite rightly too, because at just £22 for a night in the tent it's probably among the cheapest accommodation on the island for the racing. Plus amongst the regular entertainment that the crew put on, there's always a chance of meeting a racer or two.
Oh and if you actually turn up on Metzeler tyres, you get free breakfast – which is nice.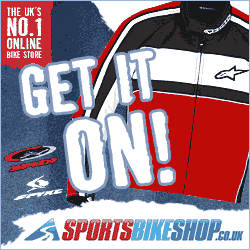 Last year's TT was fascinating for all sorts of reasons, and alongside the thrill of the racing, the one thing that is always guaranteed is the camaraderie amongst the hundreds of thousands of motorcycle fans who arrive at the event. Now imagine all that excitement in a single field surrounded by all of that free breakfast you've earned by arriving on fresh Metzeler RoadTec's… Now do you see why you've got to book up early?!