It's 1989, somewhere in America a proud owner of the new Suzuki Swift is driving home. Nailing both fuel economy and affordability.
Nearly 30 years later, that car is sitting on Craigslist powered by a new engine. A Hayabusa.
The, ironically named, Suzuki Swift is powered, in the most underwhelming of ways, by a 1.0-liter 3-cylinder engine producing 60 horsepower. It isn't the sexiest of cars. It's red, that about the only exciting thing about it. The fact it's survived thirty years without being swept off someone's driveway is somewhat surprising.
We've seen plenty of car/motorbike engine hybrids, so it isn't an innovation. Usually, it's a Mini or something with a little quirk that gets a much-needed boost. The madman behind the Swiftabusa decided to take things a little further. Ditching one of the most underpowered engines Suzuki have ever made, with one of the most powerful.
Today this dull little car boasts a 1.3-liter 4-cylinder engine that makes 197 horsepower and revs to 11,000 RPM. The Hayabusa was the world's fastest production motorcycle when it was introduced in 1999. This really is the work of an evil genius.
The man behind the beast claims it was an "open checkbook build." Stripping the car and rebuilding every aspect. With new paint, plastic the works. Inside you find the original motorcycle gauge cluster and a switch box for lights on the floor next to the seat. With a sequential style gear lever – it only moves forward and backward – we assume the motorcycle's gearing has been retained.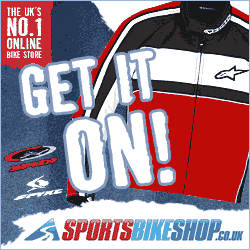 According to the advert, the Swift is now a rear wheel drive. With all that power and weight on the front, it can't be a particularly stable drive, but who wants a stable drive when you can drift your way through life?
With only 5000 miles on the engine, the Swiftabusa is also fitted with custom suspension with adjustable dampening and alloy wheels wrapped in Yokohama Advan tires. It's street legal and currently registered in Florida. So what about the price?
Back in 1989, you could drive out of an American Suzuki dealership for $7,495. To purchase this little powerhouse is going to set you back around $9,900. A fair price to pay for a Frankenstein style car.
The owner claims the build was to create something entertaining that gave him the buzz of riding a motorbike. So he could have just – you know – bought a motorcycle… But that would have been too easy!
Update:
The Craigslisting has been 'removed'. We can only hope that somebody, somewhere has paid the asking price and is now hooning it around their local neighbourhood like the legends that they deserve to be.