Triumph will reveal the new 2018 Tiger at the EICMA show.
A thirty-second teaser video from the UK manufacturer brags about 'Triple. Technology. Transformed'.
But what does that mean exactly?
Well, firstly the new Tiger meets with Euro 4 standards, so expect a internal tweaks to have created a greener, more fuel efficient three-cylinder engine.
Carrying on with the Euro 4 regulations requirements, this 2018 Tiger will feature daytime running lights as well as fancy new ,LED lighting. Speaking about lights, eagle-eyed viewers will notice something new with the headlights too.Obviously the styling is different from the previous model, but it looks like the new Tiger will also a feature an active cornering light; meaning that as the bike turns over to the right, the right side of the headlight illuminates while the left side is dim. A very useful feature for a bike in the adventure-touring range we're sure.
The brief video also reveals a full digital display thanks to TFT instrumentation; possibly with the electronics package lifted from the new Street Triple, which was released earlier this year. If we are correct (we occasionally are!) the TFT screen will be operated using a joystick control on the left handlebar – just the same as it is on the new Street Triple. In addition to all of the new fancy electronics, the new Tiger will also have cruise control and heated grips.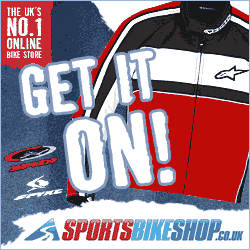 Then there are the looks… Along with the new LED headlight, we can expect some body panel changes and some ergonomic tweaks to refresh the look of the Tiger.
But the big change for this bike is the rumour that Triumph may be dropping the Explorer name from the Tiger line entirely. Does this mean we could expect to see just a Tiger 800 and a Tiger 1200 in the range? Only time will tell.
Luckily the reveal is only around the corner now. From the 7th of November all will be unveiled at the EICMA show.