Phillip Island, the Australian jewel in the MotoGP crown, a track that is as demanding of perfection as it is exposed to the elements and the stage of one of the greatest races in motorcycle racing history.
The Island will accept nothing short of 100% of your commitment, of your pure blind faith that you can and that you will make it to the finish line. If you're not willing to give it everything you have then you might as well not ride because everything, is what Phillip Island demands.
As raceday dawned "down under" the constant speculation over the weather loomed. Warmup for MotoGP was wet, the Moto3 race was red-flagged due to rain and Moto2 saw the rain flag a couple of times too. The race start for the premier class was 4 pm local time, later than the riders wanted despite their insistence on it being earlier last year. The problem with the later start? Temperatures aren't great around Phillip Island at the best of times, the cool sea breeze makes sure of that, and they can drop quite significantly in the late afternoon.
Luckily, as the riders lined up on the grid, weather conditions were some of the best of the weekend. It was dry, it wasn't too windy and the temperatures seemed stable. That meant that attention turned to the tyres. In the top 12 on the grid, only Johann Zarco chose the soft front, while the soft rear was chosen by everyone except Valentino Rossi and Andrea Dovizioso (despite some initial tyre sheet confusion over Dovi).
There's only one real way to describe the madness that ensued over the 27 lap frenzy in Phillip Island and that's step-by-step, so settle in, it's going to be a long one.. unless you haven't seen the race yet, in which case why are you here? Watch it!
When the lights went out polesitter Marc Marquez got a great start off the line and led into turn 1 but it was home hero Jack Miller that hit the front into turn 2, coming from his equal best MotoGP qualifying position of 5th. Miller out front, at home, with a broken leg. If ever there was a sign that this race was going to be one to remember then that was it.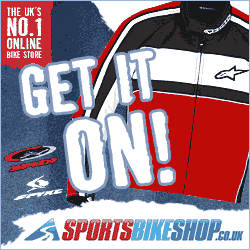 By the end of the first lap, Miller had already pulled a gap over Marquez and Vinales behind him, while Rossi passed Pol Espargaro for 4th into turn 10, with Zarco bringing the first close call of the race as he attempted to pass Smith at the same place.
As the riders raced down into the first corner of Doohan's, Andrea Dovizioso ran wide and dropped back to 19th. Australia was always going to be a tough race for the championship challenger but it just became even harder for the Italian. Zarco had now turned his attention to Iannone as he took 5th, before then passing Rossi for 4th at Lukey Heights. It was one hell of a pass from the French rookie and as he set the fastest lap of the race it was clear he had great pace with the soft tyres in front and rear.
Lap 3 and Vinales passed Marquez for 2nd, moving up the inside at turn 4. That pass had been harmless, the one that followed? Less so. Zarco attempted to follow Vinales through but found a Repsol Honda in the way. There was strong contact between Zarco and Marquez, with Rossi taking advantage to move through into third while Zarco now had to fight for 5th with Aleix Espargaro on the Aprilia.
Two laps later at the same corner and Rossi took second from his team-mate as they started to close down on Jack Miller who had avoided the chaos behind him and was still leading at home on lap 5. That time at the front was about to come to an abrupt end though, with the Yamaha duo of Rossi and Vinales tearing past him on the home straight with ease. It was Vinales that led into turn 1, with Marquez also making it past Miller at the Southern Loop of turn 2. Rossi again made it past Vinales at turn 4, this time to take the lead.
Lap 7 and again at the Southern Loop, Marquez continued to demonstrate his love of left corners as his superior corner speed took him past Vinales for 2nd. Miller and Zarco continued to fight it out for 4th, with Zarco then taking 3rd from Vinales at turn 10. Start of the eighth lap and the race saw it's first and only faller as Aleix Espargaro crashed out at turn 1, with the Spaniard running wide to overtake and hitting the dirty part of the track. Back at the front Zarco took second from Marquez with a pass at turn 4 that actually worked this time.
Lap 9 and Andrea Dovizioso had moved past team-mate Lorenzo for 11th, while Miller passed Vinales for 4th, at the same time as Rossi made a mistake and ran wide at MG letting Zarco and Marquez past him into the top 2 positions. One lap later and Miller passed Rossi for 3rd as Marquez looked back over his shoulder to see what was happening behind him.
That backwards glance was repeated on lap 12, with the current World Champion taking a long look as they headed out of turn 4. I'm not entirely sure that looking behind you while you're going that fast, in second, with riders behind you, is a good idea but he was apparently looking for Dovi, after telling his team not to tell him the position of his rival on his pitboard. While Marquez was looking behind him Rossi's eyes were set firmly forward as he took 3rd back from Jack Miller, although that only lasted for 1 lap as the Australian fought back at turn 2 before Rossi decided that enough was enough as passed both Miller and Marquez to move into 2nd.
Lap 14 and Rossi took the lead once again, with Marquez and Zarco now fighting it out for second. Two laps later at turn 10 and Vinales rejoined the fight as he passed Marquez for 3rd. Over the next two laps Zarco took the lead, Iannone passed Marquez for 4th, Rossi took the lead back and pushed Zarco wide before Zarco hit back and Marquez repassed Iannone. Lap 19 and Vinales was leading as he passed both Rossi and Zarco at turn 1.
By this stage, first lap madness had continued for 20 laps and Marquez wasn't going to bring that to an end anytime soon. He passed Rossi for second at the Southern Loop, with the pair coming into contact as Marquez's front tyre rubbed on Rossi's left shoulder, leaving a very nice black scuff. If you watch Marc's onboard all you can see at this point is Valentino's helmet and speaking after the race Valentino said "I saw 1 tyre when have no space but sincerely I don't know who it is.. I was very curious" before saying he'd heard the tyre as it left its mark. This coming together lost Rossi his rhythm as he dropped back to 4th behind Iannone, but he made it past for 3rd without too much trouble.
Down the Gardner Straight into Doohan's and Vinales was leading from Marquez as the trio of Rossi, Zarco and Iannone were 3 abreast into the first corner. Marquez took the lead at turn 4 and kept Vinales off the line to stop any chance of a fightback. Turn 10 and Rossi passed his team-mate for second. Vinales was then passed by Zarco as the rookie did the unthinkable: he passed around the outside at turn 1. I'd say that you can't do that, but Johann has already proved otherwise. That pass put Vinales into the path of Iannone, with the pair having a brief coming together and Maverick dropping back to 7th.
5 laps to go and there was a small gap between the top 4 of Marquez, Rossi, Zarco and Iannone and the following group of Crutchlow, Miller and Vinales. As Marquez led by 0.6, Zarco took second from Rossi at turn 4, with the Italian fighting back one lap later at the same place. It was Rossi vs Rookie and it was definitely entertaining. Lap 25 and Iannone passed Rossi for 2nd, moving him wide at turn 4 before Zarco then passed both of them. Iannone fought back and there was more contact! Zarco was visibly less stable than those around him, possibly due to his soft front having had enough by this stage, but he wasn't done fighting.
As they came round to start the penultimate lap Marquez led by 1.9 seconds and Vinales had made his way up to the chasing pack. Rossi took second from Zarco at turn 4, with Vinales passing Iannone for 4th at the same place. Vinales had found a final burst of pace and as they came out of the final corner on the last lap he tore past Zarco for 3rd and very nearly beat Rossi at the line. The 3 Yamahas were separated by just 0.04 as they took the chequered flag behind race winner Marc Marquez, who was 1.7 ahead of Rossi.
Further back and Andrea Dovizioso's race got worse at turn 12 as he simply had no drive on the rear and lost positions to both Scott Redding and Dani Pedrosa, leaving him to cross the line in 13th.
Now we know what happened, let's see why.
Phillip Island had promised a show and it definitely delivered. Over the 27 laps, not a single one went by without a pass in the top 6. The lead changed between 5 different riders, with Rossi, Zarco and Marquez all leading over the line on 7 laps each.
Phillip Island has the second highest average speed on the calendar, beaten only by the Red Bull Ring in Austria. It's narrow and there aren't any hard braking zones. The action is both concentrated and consistent. Most passes are made at either the Honda hairpin at turn 4 or the terrifying drop down to the MG hairpin at turn 10 (the only corner of the year where I hold my breath), although Marc Marquez also favoured the long left of turn 2 at the Southern Loop but few can carry speed through there like he does.
The need to conserve tyres means you won't see one rider make a break and disappear for the rest of the race, as shown by Miller's tyre drop off. So while overtaking tends to be done in the same places it's done over more laps, there isn't a frenzy at the start, a calmer period in the middle and then a late push. With fast racing comes close battles and we saw plenty of those. There won't have been a bike in the top 7 that finished without a few scuffs and the riders had their fair share too with both Rossi and Marquez sporting tyre marks on their leathers.
Every race is important and every point matters throughout the year, but this season is in its final stretch and Marquez knew that he really couldn't afford any mistakes in Australia if he was going to keep his championship lead heading to Malaysia. That didn't stop him getting well and truly stuck in with the other riders though, as if anything could keep Marc Marquez out of a battle. The World Champion is now the 2017 Champion in-waiting and he rode an excellent race. With around 7/8 laps to go he decided to really push and once he was out front there was no more looking back. His little victory dance in both Parc Ferme and on the podium showed just how delighted he was, with not only the win but those precious 25 points and as MotoGP flys North to Sepang he is in pole position to secure his fourth MotoGP World Championship.
Following Marquez home was Valentino Rossi, although his team-mate pushed him all the way. If you want to see what a true, fundamental love of racing looks like then just watch him after the race. It was not only a great turnaround from him and the team after some issues during the weekend, but an important comeback from injury for Valentino. He was simply delighted and definitely enjoyed the fight with the riders around him. Speaking about how crazy the race was, he said that he'd looked at one of the big screens to see what was happening, before deciding that wasn't a good idea and it was much better to just keep going and not look.
Making it a double Yamaha podium was Maverick Vinales in third, who made a great last lap comeback and rode a strong race, after needing to find some improvements like his team-mate. Vinales lost both positions and time in his clash with Zarco and Iannone and might've been able to fight for second with Rossi, but third will do nicely after recent races and Maverick feels it's not only a good basis for Sepang next weekend but also important for 2018. Both riders seemed to make a step forward in Phillip Island and their stubborn rear tyre problems weren't quite as prevalent.. that is good news for next season if they can continue their progress.
There were actually 3 Yamahas in Parc Ferme with Johann Zarco finishing in 4th and as the Top Independent. It was one hell of a race from the rookie and some of his moves were equally incredible and terrifying. His contact with Marquez on lap 3 was a mistake, but his pass on Vinales around the outside of turn 1 was beautiful. Johann secured Rookie of the Year in Australia and he absolutely deserves it after some of his rides this season. Speaking about his race Zarco made a wonderful comment saying "I had some moments on the track that I thought I would never live in my life" and importantly he will have learnt a lot after riding in such close proximity with the top riders in the class.
In 5th was Cal Crutchlow who caught Iannone at the end of the race after being around the top group but not quite there for much of the race. Crutchlow said that he'd pushed early and used too much of his tyre but was happy with the result after coming through from 10th after crashing in qualifying.
It was another excellent race from the Suzukis of Andrea Iannone and Alex Rins who finished in 6th and 8th. Iannone had an amazing race and it was great to see Andrea back at the front, we've been missing The Maniac this year! He pushed hard and made contact on a couple of occasions with some very aggressive moves that were much more like the Andrea we're used to from previous seasons. Iannone lacked rear grip at the end which took him out of the fight for a better position but considering the year he's had this is a good sign for 2018. Rins rode well and stayed with the leading group for most of the race although he stayed out of trouble, unlike his team-mate. He also ran out of rear grip at the end but it was another excellent ride from rookie after he missed so much of the season through injury.
Home hero Jack Miller split the Suzukis in 7th after a real warrior's ride. Broken leg? What broken leg? He and Rossi both showed just how strong MotoGP riders are as they battled it out and it was a really good weekend for the Australian. He qualified well and gave it everything in the race. He did lose rear grip after pushing so hard at the start but leading at home probably makes up for that.
The KTM duo of Pol Espargaro and Bradley Smith had another strong race as they finished together in 9th and 10th. Pol lacked some rear grip at the start but made a good comeback, while Smith had to recover from his close call with Zarco on the first lap before being passed by his team-mate in the final laps. The Austrian team's progression is clear and with a winter of development ahead of them 2018 looks promising.
Scott Redding had a good race and finished 11th ahead of Pedrosa and Dovizioso despite a few problems at the start. The British rider found a good feeling and made strong improvements from his grid position of 20th. Things went less well for Pramac team-mate Danilo Petrucci who came back down to Earth with a bang after his great weekend in Motegi. Petrucci took the flag in 21st after struggling all weekend and called it his "worst race of the season", saying that he simply couldn't explain what had happened.
Dani Pedrosa rounded off a tricky weekend by crossing the line in 12th. On Friday he'd struggled with wheelspin and a lack of front feel, while in qualifying his lack of front confidence held him back mid-corner. In the race, he made a mistake on lap 1 and then couldn't quite keep the pace to recatch the group. Dani was also held back by the wet warmup which meant that the setup changes he raced with hadn't been tested in the morning.
Following Pedrosa was Andrea Dovizioso. If Petrucci was disappointed with his Japan follow-up it would be nothing compared to how Dovi felt. He'd been strong on Friday, showing good pace but still room for improvements, before Saturday saw him have a big crash in FP4 that knocked his confidence for qualifying and left him starting from 11th. In the race, he made a mistake at turn 1 early on and from there it was simply a case of recovery. Dovi is now 33 points behind Marquez with 2 races to go, and simply put he needs to win and for Marquez to make a big mistake in Sepang to keep his championship hopes alive.
Ducati team-mate Jorge Lorenzo also had a weekend to forget as he finished in 15th. Lorenzo had badly sprained his ankle after a fast crash on Friday and in the race, he was unable to keep up with the pace after the tyre dropped off.
The satellite Ducati of Karel Abraham split the factory pair, and the Czech rider was very happy with his result despite fighting spinning and sliding at the end of the race due to lack of rear grip. Team-mate Alvaro Bautista was two places behind in 17th and struggled throughout the weekend to find a good feeling with the tyres and pointed out that all the Ducatis suffered in Australia, while hoping for better in Sepang.
Tito Rabat crossed the line between the Aspars and while his team-mate Miller put in a great home performance, Rabat was taking his own positives from the weekend as he'd gained important experience in mixed conditions.
Loris Baz had a difficult race despite making lots of setup changes, the Frenchman had made a good start but overused his rear tyre, leaving him 18th at the chequered flag, while Hector Barbera finished 20th after battling the rear tyre sliding from lap 2. Barbera tried to manage the issue by changing engine maps but nothing worked and strangely he said that the rear had seemed new at the end of the race, its looks not matching its performance, so the team will be investigating that with Michelin.
Aprilia's Sam Lowes finished 19th and was satisfied despite the position as he'd had worked well and made no mistakes, while team-mate Aleix Espargaro has a couple of days recovery ahead of him as he fractured his left hand in his crash. Aleix still hopes to race in Malaysia but will know more closer to the weekend.
Rounding out the race finishers was Jonas Folger's replacement Broc Parkes. The Aussie stand-in lacked rear grip from the start, dropping him back and leaving him with a lot of work to do. It was never going to be easy for Parkes to come in on such late notice but he achieved the main objective of reaching the chequered flag. In Sepang, Folger will be replaced by Michael van der Mark, who will make his second attempt for his MotoGP debut after Rossi returned early from his broken leg in Aragon.
The Australian Grand Prix will be one to remember, not just from this season but as one of the best in MotoGP's history. That's a big statement I know, but Sunday's spectacle more than lives up to it. Fast, furious and frenzied, it brought close quarter battles on every lap. They were hard, they were aggressive, but they were (for the most part) fair. Valentino Rossi's opinion was clear "this is the game, if you wanna play it's like this..this is the way, if not you have to stay at home."
To quote Days of Thunder "he didn't slam you, he didn't bump you, he didn't nudge you.. he rubbed you. And rubbin, son, is racin'.."
If this is the game, then the MotoGP riders are ready to play and they only have a few days to wait before the next race, the penultimate round and final flyaway, in Sepang.