Japan might be known as the Land of the Rising Sun, but this weekend Motegi became the Land of the Falling Rain, with every single session declared wet across the classes.
Raceday was no different and after two great races in Moto2 and Moto3 (following a nearly 2-hour delay for the warm-ups after Andrea Migno dropped oil everywhere) it was the turn of MotoGP; the track was already saturated and rain was still falling.
Johann Zarco started from pole position for the second time in his rookie MotoGP season, making him the first French rider in the premier class to do so since Sarron in 1988. Next to him, Danilo Petrucci was making his 4th front row start of the year, while Marc Marquez rounded out row 1 for the 11th time in 2017.
Tyre choice was relatively straightforward for once, after Michelin withdrew the soft option front wet tyre for safety reasons, leaving only the medium front available. For the rear, most went with the soft, with only Petrucci, Abraham, Bautista, Pedrosa, Smith and Pol Espargaro giving the extra-soft a chance.
When the lights went out in Motegi it was Marc Marquez that got the holeshot and led into turn 1, but Jorge Lorenzo continued his form from recent races and hit the front at turn 9. Unlike the last races, however, Lorenzo's lead was short-lived with Danilo Petrucci passing him on the next lap after a brief battle for 2nd with Marquez. Lap 3 and Andrea Dovizioso had recovered well from his grid position of 9th and passed Marquez for 3rd. It was a move that only lasted 2 corners and the battle continued onto the next lap, Marquez eventually kept the position before then going onto to take 2nd from Lorenzo shortly after.
That overtake spelt disaster for Lorenzo who then fell back behind Dovizioso, Zarco and Iannone, coming into contact with Zarco as the Frenchman ran him out wide. In the time it takes to do one lap around the Twin Ring, Lorenzo had gone from 2nd to 8th, now behind Aleix Espargaro and coming under threat from Valentino Rossi. By this stage both Kohta Nozane and Cal Crutchlow had crashed; Nozane had been riding with a broken hand after crashing on Saturday as he substituted for Jonas Folger, while Crutchlow returned to the pits and rejoined on his second bike.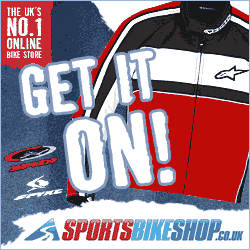 One lap later and there was another faller, this time Valentino Rossi. On Saturday, the Italian had fallen at turn 8 in FP3, in the race he fell again at the same corner as he lost the rear and suffered another highside. Thankfully Valentino's injured leg came out of both falls ok, although Saturday left him with a slight injury to his finger, and Sunday's, unsurprisingly, left him sore and a little bit battered.
Back on track and Alex Rins made it past his Suzuki team-mate Andrea Iannone as the pair put in their best performance of the year. By lap 10, Marc Marquez was really closing down Danilo Petrucci. The Italian was putting in personal best laps but Marquez just kept on coming, while in 3rd Andrea Dovizioso set the fastest lap of the race so far. The chase was on and Petrucci's time at the front was about to end.
Lap 13 and Marquez took the lead down the back straight, with turn 11 being a case of who dares to brake last. 5 corners later and Dovizioso also passed Petrucci, the front two then started to pull away with ease as they showed just how much more pace they had compared to the Pramac rider.
Cal Crutchlow then had his second fall of the race, this time after hitting water on the back straight, while Dovizioso continued to hunt down Marquez. Lap 19 and he was there, Dovi took the lead past Marquez on the brakes into turn 5 and soon opened up a small gap over the championship leader.
3 laps later and Marquez hit back with a hard pass at turn 3, one he later apologised for, saying "I want to say sorry for turn 3, was a little bit in the limit". Dovizioso was back in front by turn 7, before Marquez passed him again at turn 9. With 2 laps left, Alvaro Bautista crashed at turn 14 after losing the rear, while Dani Pedrosa had pitted to retire.
Last lap and everything was on the line, the leading pair had all but forgotten about the championship, this was about winning and nothing less. The gap was just 0.4 before Marquez had a big wobble at turn 8 as he came out of the seat in a moment that would've caused most to crash. It was the chance Dovizioso had been looking for and as they headed down the back straight, Dovi took the lead on the brakes at turn 11.
Surely, with just 3 corners left, that was it? Nope, not in MotoGP. As they headed into Victory Corner Marquez came up the inside of Dovizioso, but Dovi had kept the line so tight that Marc had to run wide and Dovi cut back and gassed it for the line. It was, as Marc described it, a "copy paste" of the last corner battle between the pair in Austria and this time the result was the same with Dovi taking the chequered flag.
After the race, Danilo Petrucci said that once again he'd been dreaming of his first win in MotoGP but "there are always 2 problems: Dovi and Marc, always the same 2".. which I'm fairly certain speaks for the whole grid. The last race won by someone other than Marc or Dovi? Assen, a whole 7 races ago when Valentino Rossi stood on the top step. There's a reason they're the top two in the championship, they are currently unmatchable and unbeatable.
Speaking about his win, Dovi said that it had been "absolutely vital to win here" and he's right. The championship is now even tighter with just 11 points between the pair and 3 races left. Maverick Vinales is now 41 points behind Marquez, so while still mathematically possible it's out of his hands. Dani Pedrosa is 74 points behind, with only 75 points available and Valentino Rossi is officially out of it as he is 76 points behind.
Andrea Dovizioso is one of the calmest people you'll ever meet and his boss Gigi Dall'Igna even more so, but when Dovi crossed the line in Motegi the Ducati box exploded and Dovi looked pretty happy too… Their last win at the Japanese circuit was back in 2010 courtesy of Mr Stoner and they also moved into second place in the Constructors Championship, ahead of Yamaha.. which tells you all you need to know really.
Dovi hadn't had the best feeling on raceday but put in a true champion's ride. He says he wouldn't have won without Marquez's mistake at turn 8, and he might be right, but at the Japanese Grand Prix he came through from 9th in terrible conditions, he battled spray, he fought rear tyre wear and held off a Marquez attack. Mugello was special but this was possibly his best race of the year.
Unfortunately, things weren't so good on the other side of the Ducati garage. Lorenzo started well but lost rear grip and couldn't find the right setting with so much water on the track. The contact with Zarco undoubtedly didn't help and 6th doesn't match Jorge's potential at Motegi but he'll be back ready to try again in Phillip Island.
Marquez's race might not have had the perfect ending but he put it all on the line against Dovizioso as he struggled more than he'd expected with such a wet track. Ultimately, Dovi was stronger on the brakes and had the perfect strategy for the last corner, but it was an excellent performance from the World Champion and he still has the advantage in the standings.
It seems there was a trend of the top two's team-mates having trouble as Dani Pedrosa had to retire from the race. Pedrosa struggled with rear spin from the start, an issue that only got worse and made it "impossible to ride". When Dani dropped out of the points he made the decision to pull into the pits and was understandably very disappointed to not finish one of his favourite races on the calendar. It just wasn't the Little Samurai's weekend.
It was tyres that stopped Danilo Petrucci's fight and forced him to settle for 3rd as he lost rear grip. That first win continues to prove elusive but I have no doubts that it will come. It was another really impressive performance from the Italian and he took a MotoGP record as he became the first Independent Ducati rider to get 4 podiums in a single season. He also got to enjoy the battle between the front two which he said was fun to watch.
Leading the non-podium finishers were the Suzukis of Andrea Iannone and Alex Rins as they took their best results at their team's home race. For Iannone, it was the first time he's been in the top 10 since Assen and it was finally a good performance from him. He got a good start and showed consistent pace, although wheel spin did cause some issues towards the end. For rookie Rins it's by far his best result in MotoGP and after missing so much of the season due to injury it's very well deserved. Suzuki brought their new aero package for Motegi, which they've dubbed "the moustache", although in the rain-soaked Japanese Grand Prix it looked more like a catfish swimming through the spray. Regardless of how it looks, it seems to have worked, perhaps bringing them some of the front confidence they were missing.
Aleix Espargaro brought his Aprilia home in 7th which didn't match the potential he'd shown over the weekend but he struggled to find his rhythm and had to battle against aquaplaning during the 24 laps. For his team-mate Sam Lowes, 13th is a decent result after it took him time to get the brakes and tyres up to temperature. The British rider also had to start from 18th so had a lot of spray to fight through at the start. He had a decent pace and made some good passes during the race, but had an issue with the bike at the end.
Polesitter Johann Zarco finished 8th, the French rider had suffered with rear sliding affecting him in corner entry for much of the race but had been able to manage it until the tyres wore and then he had to contend with wheelspin as well. Temporary team-mate Kohta Nozane did a good job standing in for Folger and rode very well in practice before he broke his hand. It was amazing that he raced at all, despite his crash, and I hope to see him back on the M1 soon.
The factory Yamahas didn't fare much better, with Maverick Vinales coming home in 9th after struggling to find rear grip over all 3 days. Speaking after the race Maverick said that he had "expected things to be a little bit worse", a sign of just how bad things have been for the Spaniard in Motegi. For Valentino Rossi, it was a non-finish that ended a difficult weekend and two crashes, "I was not very competitive, struggling a lot with the wet setting." Despite the obvious disappointment, the most important thing is that he hasn't hurt himself further and both riders will hope Australia brings better fortune.
Rounding out the top 10 was Loris Baz who said that he didn't remember a race with as much water as this one. He'd held back at the start due to visibility but made a good recovery, while his team-mate Hector Barbera suffered a lack of grip in 14th, something he thinks might be down to his wet setup being too soft.
The first KTM to cross the line was Pol Espargaro in 11th. A result that doesn't match their excellent performance in qualifying but it's important to remember that it was the first visit to Motegi for the Austrian team and their priority was to get data and finish. Bradley Smith admitted to being a little bit "on edge" after his crash in the morning warmup, but took positives from the weekend despite finishing 17th.
Yamaha test rider and wildcard Kats Nakasuga came home in 12th after a tricky weekend, much like the factory team. As always it was good to see Kats out on track and with all the spray we probably could've used the illuminated bike numbers from his Endurance bike.
Tito Rabat worked on improving his wet riding style over the weekend and finished 15th after almost crashing twice as the rear slid around as he opened the throttle, while Jack Miller's stand-in Hiroshi Aoyama finished in 18th after having no rear grip. Scott Redding couldn't match his Pramac team-mate Petrucci and crossed the line in 16th place after a difficult weekend where he just couldn't find a good feeling with his Ducati, which was only made worse by aquaplaning.
It was a race to forget for the Aspar and LCR teams, with Alvaro Bautista, Karel Abraham and Cal Crutchlow all crashing out. Both Bautista and Abraham unexpectedly lost the rear, while Crutchlow fell twice.
Wet races can sometimes be a bit quieter in terms of action than their dry friends but Dovi and Marc evidently didn't get the memo. For two riders who are fighting it out in such a close championship to lay everything on the line in such treacherous conditions was truly breathtaking to watch and Motegi has to go down as one of the best races of 2017.
Danilo Petrucci tweeted a photo of the riders emerging through the spray with a nod to the song "Riders on the storm" by The Doors. That storm was led by two riders who are engaged in a Battle of Champions, with an incredible race from both Andrea Dovizioso and Marc Marquez, and it's 99.99% certain that one of them will be champion.. we just don't know which one yet.
Luckily we don't have long to wait for the next round of this fight as the MotoGP paddock makes it's way to Australia and Phillip Island. If anywhere promises unpredictability it's The Island, so much like the rest of 2017, anything can happen.
Ride of the weekend has to go to Dovi. Regardless who takes the trophy home from Valencia, one of the greatest pleasures of this season has been seeing him consistently fight at the front and if you take just one image with you from the Japanese Grand Prix, make it Dovi and Marc hugging in Parc Ferme. There is nothing more important in racing than respect and seeing two riders push each other right to the limit with such enjoyment and laughing about it afterwards only further proves that there is nothing better than MotoGP.