The latest incarnation of the KTM Freeride E-XC is a big step in the right direction for electric motorcycles.
This latest version is powered by a state-of-the-art electric motor, with a peak of 18 KW. (In old money is about 22bhp). This new motor is housed in an all-new composite frame, which aids handling. The rumoured weight is supposed to be around the 111kg mark.
So a powerful electric motor and a light agile frame, what's not to like?
Furthermore KTM has introduced its new power pack. This new battery increases range by 50% over the previous version. Range is now up to one and a half hours on a single charge.
The new KTM Freeride E-XC comes with energy regeneration. The moment the throttle is released or the brakes are applied, this energy will be fed back into the battery to extend the range further. KTM also report that the Freeride E-XC has a quick charging time, although the duration is yet to be stated. To charge the PowerPack costs around 70 pence depending on provider.
This new bike from KTM also comes with new WP Xplor upside down forks and shock absorbers, with the upgraded suspension system further enhancing the handling capabilities due to improved progression and adjustment options.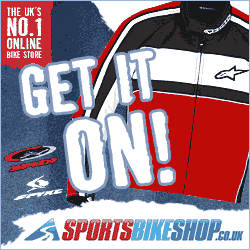 The new Freeride E-XC has been designed for ease of use. The clutch lever and gear shifter are gone. Replaced with a simple twist and go operation, much the same as a scooter. A relatively low seat height of 900mm will only boost your confidence further. It has three riding modes: Economy, Enduro and Cross. Minimalist bodywork yet stylish new trim and racy colours give this bike a fresh look. This coupled with A1 licence compliance in Europe, makes for a huge target market. Whether you are an experienced rider or a new rider. The Freeride E-XC motorcycle applies to all.
This latest electric motorcycle showcases KTM's commitment to the future possibilities within the market. The Austrian outfit could potentially manufacture electric mini bikes and an electric scooter.
Stefan Pierer (KTM CEO) said: "We are proud to present the new KTM FREERIDE E-XC, which marks the next step in development of e-mobility within KTM and is a continuation of our commitment to this segment. We know that e-mobility will change the landscape of travel in the future, and our vision is very clear. Looking ahead to 2025 we expect to have a wider range of models available with a focus in the commuting arena. We also plan crossover machines with our collaboration with PEXCO, as well as using our e-mobility expertise in other applications."
The demand for electric motorcycles is slowly starting to increase. With more and more manufacturers getting involved with this revolution the possibilities are endless. However, with new models from KTM becoming available only by 2025. Is this soon enough? The motorcycling world needs electric versions of every category of bike. Whether it is a scooter, sports bike, tourer, cruiser, you name it. All of these will need viable electric options. The sooner electric bikes appeal to all, the sooner they will become a resounding success.