You wait months for some decent Kawasaki new to arrive and then…
We have Kawasaki news. Don't panic… And stop pinching your arm whilst looking at the loved ones in your room to ascertain if they're actually real or some versions sent to fool you in a Rick and Morty style universe-swap prank.
THIS IS NOT A DRILL.
Released on YouTube today, the video doesn't give much away, but rumours of a new supercharged machine using the lessons learned from the Kawasaki H2 and H2R technology have been floating around for a while, so all fingers are pointing neatly in that direction.
With the video talking about 'Supercharging your Journey' and roads – not tracks – being very much the focus of the piece, it's safe to say that this new supercharger from the Japanese firm is going to be a lot less 'performance' focused than the shiny, chrome-black H2 and H2Rs.
In fact, the text that accompanies the video release settles the doubt,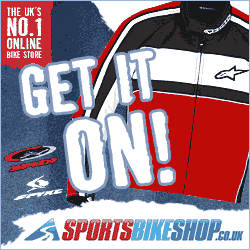 Third iteration of Kawasaki's unique supercharged family breaks cover.
Until now the Kawasaki supercharged story has been almost entirely performance focused. For 2018 Kawasaki will unveil a brand new machine at the EICMA show on 7 November utilising balanced supercharger technology to create even greater low to mid-range pulling power.
While none of the exhilarating forced induction performance feeling is missing, this unique power feeling is now joined by superior fuel economy and an overall riding feeling directed towards the sport touring market.
Supercharge your journey with the only manufacturer that can deliver such a machine –be prepared for Sport Touring to accelerate impressively and efficiently into its next exciting phase.
Personally, we would have preferred a smaller, supercharged engine that really packed a punch instead of what will almost certainly be another 100cc approx machine. But engine development costs money and Kawasaki aren't exactly raking it in at the moment. And anyway… This is ACTUAL KAWASAKI NEWS. So we'll take whatever we can get.
We'll be at EICMA in force this year, so stay tuned for more information and the usual mix of ill-informed chat and nonsense.
(You may now go and take that well deserved sit down).