After a couple of years since this was first teased by Yamaha. It finally looks like the MWT-9 will be released on the 25th of October.
Three-wheeled motorcycles have been with us for several years now, although the current range have only been in a Scooter layout with a Twist and Go configuration. Piaggio were famously the first manufacturer in recent times to start building them with their MP3 was and it's still hugely popular as an inter city commuter scooter.
Up until now the MP3 500cc was the biggest engine you can possibly buy in a new 3-wheeled format… But Yamaha have their own plans.
It is likely that the MWT-9 will be very closely based on Yamaha's MT-09. So we can probably expect an 850cc in line three-cylinder engine tuned to deliver its power differently in order to take care of that extra wheel upfront. If we were to guess – which we so often have to do – we reckon that somewhere around 115BHP should be powering this behemoth of a three-wheeler.
According to Yamaha, "This Leaning Multi-Wheel (LMW) concept model proposes a new type of category in the realm of sport riding. Under a development concept of a 'Cornering Master,' the MWT-9 mounts a 3-cylinder 850 cm3 engine on a seamless and dynamically styled body."
The styling of the MWT-9 is likely to be very challenging and – in concept form at least – looks like it has come straight from a Transformers movie. It's hard to label this motorcycle as a beautiful piece of emotional design, but Yamaha are rightly proud of their LMW engineering. And they'd have to be, because fitting an 850cc engine into a Three-wheeler and calling it a "Cornering Master" is a very bold move.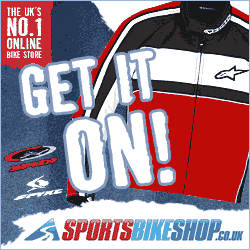 And the MWT-9 is going to be very heavy on the scales, so just how realistic can acclaimed sport riding be within such a heavy "Leaning Multi Wheel" format?
One thing is for sure… It may not pretty by any means but it will have presence on the road.
It will be very intriguing to see where Yamaha places this, in their already very competitive street bike range.
We're expecting to find out more this week from the Tokyo Motor Show.