Q: Is this the new Honda CB1000R? (A: Probably)
After the first tease a couple of weeks ago, Honda are back with yet another teaser video for their Neo Sports Café.
It doesn't really reveal much more than in the previous video, but there are a few more snippets of information to grab ahold of.
The most major of which is probably confirmation that this bike is going to be an inline-four cylinder powered machine – you can tell both from the engine note being teased but also the rather obvious shot of four cylinders being moved into position within the video itself.
Following downwards, there's  a single-sided swing-arm with number plate hugger on the back wheel.
With it's naked 'Fireblade' pretensions and stripped-back, modern Café looks the new CB1000R (which seems to be what this is) might be one to watch out for during Honda's November EICMA press showing.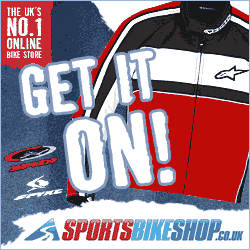 We'll find out soon enough and there's bound to be another 'teaser' along before that!