Between 1958 and 2017 Honda made quite a few of the iconic C100s.
In order to talk about just how large a number 100,000,000 is, we typed the number into Google in the hope that it would give us a comparison. Maybe it'll equate to enough Honda C100 Super Cubs for every man, woman and child in Japan? (It won't, the population of Honda's home country is 127 million. Perhaps it'll be equal to the revenue of the Chicago Cubs in 2016? (Nope, that was $302 million).
In fact, the best answer we could find was from Wikipedia which gave us the fascinating fact that '100,000,000 (one hundred million) is the natural number following 99,999,999 and preceding 100,000,001′.
Ahem… Anyway, 100,000,000 is a LOT and Honda don't seem to be planning on slowing down anytime soon.
The first two-stroke C100 was first made in Japan in 1958 and now, in 2017, production of the machines takes place in 16 factories within 15 separate countries around the world.
To mark the occasion Honda announced a redesigned Super Cub 110 and Super Cub 50 with styling and design cues taken directly from the original '58 model.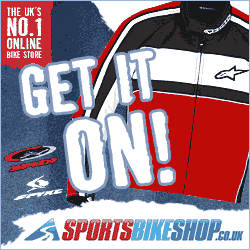 2018 will see the 60th anniversary of the iconic design. And we're pretty certain that this means we will also see the launch of the production version of the Super Cub – the EV Cub.
Here's to the next 100,000,000!