Here at Motofire we remain your loyal servants and promise to publish as much detail about new motorcycles as we can. So if you're here waiting for news of the Kawasaki Z900RS then you're in luck. You can find the entire press release cut-and-pasted for your perusal below.
If you're here in the capacity of web crawler spider from Google, then we hope you find this content suitably rich and authoritative enough to allow us a listing within your excellent search engine machine.
(You may be able to tell by now that we're struggling to muster enthusiasm for yet another retro-styled machine aimed purely at cashing in on a trend that should have been cashed-in on five years ago – you know, like Ducati did so excellently at. However, hidden within this press release is the following line which made us feel like there is some fight in Kawasaki still, "There's no place for fake in the lifestyle you choose. Kawasaki alone has the heritage to deliver yesterday's values to today's riders in a truly authentic modern classic bike." Which, whilst arguably true all it does is makes us wish that they'd made that argument five years ago when they could have really set the cat amongst the pigeons with a bike like the 'new' Z900RS.
Anyway, thanks for listening.)
Press Release begins:
Kawasaki has made its long awaited entry into the retro category with a stunning new machine, which today debuted on the Kawasaki stand at the Tokyo International Motor Show.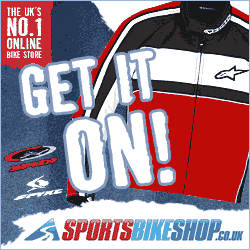 The much rumoured and eagerly anticipated bike christened the Z900RS has been conceived as an homage to the legendary Z1 Super Four 900 of 1972 and is an up-to-date modern classic blessed with a multitude of references to the Z1, the machine that not only acted as a crucial stepping stone for Kawasaki as a brand but also changed the face of performance motorcycling forever.
The new Z900RS effectively turns a page in Z history and starts a new and exciting chapter for Kawasaki and motorcycling.
Tagged as a "Retro Sport" bike thanks to its RS moniker, the new Z900RS has been painstakingly created by Kawasaki's styling department and factory engineers as an all-new machine with outstanding style, curb appeal and the true spirit of riding satisfaction that owes little to the recently introduced Z900 supernaked family.
The 900cc class capacity serves to underline the connection with the 903cc Z1 of 1972 but the Z900RS is very much a motorcycle of today complete with a new lightweight trellis frame and new engine tuning that means the liquid-cooled, DOHC, 16-valve 948cc in-line four-cylinder power plant has a completely different character to its supernaked counterpart's and delivers strong low to mid-range torque.
The engine also features a carefully considered exhaust system design, incorporating Kawasaki's first tuned exhaust note, with sound crafted for when the rider is best able to enjoy the exhaust's deep rumble – during the engine's initial roar to life, at idling and low-speed riding.
The Z900RS is also equipped with a distinctive LED headlamp, LED indicators and tail light, distinctive spoke-style cast wheels, plus numerous detail features that will have knowledgeable Z enthusiasts nodding in approval.
But the Z900RS doesn't just draw from the past because its retro touches are met with a host of modern features such as radially-mounted front brakes for sure and strong stopping power, a high-grade adjustable upside down fork that contributes to excellent ride comfort and sporty riding potential, plus two-mode KTRC (Kawasaki TRaction Control) and an assist and slipper clutch.
From its Z1 derived paint scheme to the typeface and surface treatment of the complex side panel badges, the Z900RS successfully blends past, present and future even down to the polished cam cap covers on the cylinder head and highlighted cylinder fins just like those that appeared on the original Z1. The Z900RS's timeless styling  and high-quality design is also visible in the iconic 17 litre teardrop tank, Z1 and Z2-styled round mirrors, Z inspired duck-bill tail cowl and stylish two-tone seat with double-stitching.
The Z900RS will be available in three evocative colourways for its debut season including an homage to the 1972 Z1, a classic looking black with gold and silver pinstripes plus the contemporary urban cool of matt green with accentuated 900 graphics on the side panels.
There's no place for fake in the lifestyle you choose. Kawasaki alone has the heritage to deliver yesterday's values to today's riders in a truly authentic modern classic bike. The visceral spirit of a 1970s legend – Kawasaki's original king of cool Z1 – finds expression in the Z900RS, to satisfy the very essence of the rider you are now.
The new Kawasaki Z900RS will be available from dealers in late November / early December 2016.
Colours:
Candytone Brown / Candytone Orange
Metallic Spark Black
Metallic Matte Covert Green / Flat Ebony
Gallery