When Harley-Davidson announced its new Softail range, Dyna fans wept and shook their fists.
Their beloved twin-shock platform was gone, with existing Dyna models absorbed into the eight-strong Softail model line-up.
It's understandable—the Dyna was the go-to performance Harley for many riders. But if the new Softail rides better than the old Dyna, does it matter?
With its clothes off, the new Softail is a work of art.
It has the same faux hardtail layout as its predecessor, but with a conventional shock rather than the previous push/pull system. The geometry's been revised too, but more importantly the frame is 65% stiffer than before, making the overall chassis 34% stiffer. Weight reductions vary, with some models shedding as much as 35 lbs.
Harley use two different swing arms—one for wide and one for narrower tires—and three different steering neck angles to tweak each model's individual setup. The suspension is all-new too; the rear shock is adjustable for preload, and the front forks feature a 'dual-bending' valve system for a more responsive feel.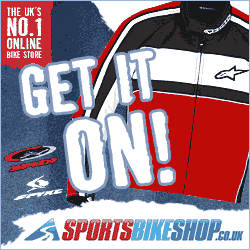 Jumping from the previous 'high output' 103 twin cam to the Milwaukee-Eight has also resulted in whopping torque gains. Harley claims that the 107 has 145 Nm and accelerates 10% quicker than the 103. The 114 has 155 Nm, and is 9% quicker still than the 107.
Other new features include Daymaker LED headlights all round, new instruments, and a wet sump that sits lower (the old oil tank had to make way for the under-seat shock). There are also some nice 'shortcut' features for customizers, like rear struts that can be unbolted, and a two-part clutch cable.
But how do they ride? Paul James, product portfolio manager for the Motor Co., told me he hoped people wouldn't say that the Softail performs well "for a Harley," but that its performance would truly impress them.
If I'm honest, percentages of rigidity and performance increases go over my head—I just want a bike that feels good. The old Softail felt vague and spongy in corners, and the Dyna would flex if you pushed it too hard. But the new Softail is surprisingly agile—able to pitch into a corner, hold its line and fire out the other side.
Yes, it's still a cruiser, so 'agile' is relative. And even though each model has improved ground clearance, you're still eventually going to scrape pegs, footboards and sometimes exhausts.
If you're looking to get a knee down, you're obviously barking up the wrong tree. But we were riding on tighter and curvier roads than most customers will, at a pace that most customers won't. And we were all loving it.
So why are we talking about Softails, when there are more custom Sportsters on these pages than Softails and Dynas combined? It's pretty simple. Harley-Davidson have said that they're releasing 100 new models in ten years.
That's a bold statement, and judging by just how different these new bikes are to their predecessors, they're taking it pretty seriously.
Words: Wesley Reyneke, Pics: Bike Exif

For the full report, more details, individual reviews of each model, hi-res photos and technical information, read the original article on Bike-Exif; Excerpts republished here by permission.