This has to be it, doesn't it?!
It can't not be coming eventually, but the idea of a road-going version of the Indian FTR750 Flat Tracker, derived from the Scout and based on the championship winning bikes ridden by the Wrecking Crew has been bubbling under for so long now that we thought this day would never come.
But then this has dropped into our mail box and we're starting to actually believe – like really believe – that it's going to be announced at EICMA (the Milan Motorcycle Show) in a couple of weeks time.
Traditionally, EICMA is the show were all of the manufacturers announce pretty much everything for the upcoming 18 months and beyond, so Indian wouldn't just put the Wrecking Crew on their invite for no reason, right?
And 'something special' with that image, can only mean one thing. It has to… IT HAS TO!
OMFG!? IT'S HAPPENING! IT'S HAPPENING!?! %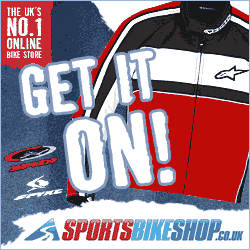 (Ed: Breathe Steve, breathe!)