Innovative electric scooter and battery share company from Taiwan raise Series C funding to expand to other territories and beyond.
We first discovered Gogoro at EICMA in 2015 and were both intrigued and impressed by their innovative approach to both electric scooter manufacture but also their bottom-up approach to the charging eco-system powering it.
Since then they've produced a new version of their popular scooter, marched into Paris and Berlin and now they have their sights set upon Japan – and possibly more than just two-wheeled vehicles.
Speaking with The Verge, Gogoro Horace Luke CEO – the former Chief Innovation Officer of HTC before taking up his role at Gogoro – chats openly about the company and their future.
Whilst being happy at the obvious growth and relative success of the first two iterations of the scooter, it's – predictably – the infrastructure talk that hints at the real revolution, "That's great that the revolution is coming, but unless you want to turn every block into a parking lot to charge these vehicles, it's really hard. So we what we do is we focus on the infrastructure solution that enables this revolution to happen."
It's this line of thinking that paves the way for talk about their battery swap and distribution model.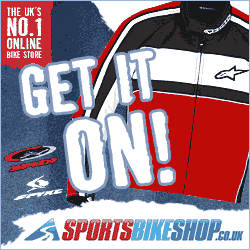 And a new deal – also announced this week – shows just where that line of batteries may be going. Having signed with Japanese company Sumitomo to develop a scooter sharing service called GoShare, the obvious comparisons with similar schemes set-up by the company in Paris and Berlin will be large. But this scheme in Japan differs in one important factor… Sumitomo have previous with successful battery recycling and the new deal means that charging stations – similar to those setup within its native Taiwan – will be built across the local neighborhoods earmarked for launch; with the company aiming for use of the batteries for both scooters and 'other things'. And The Verge quite rightly point to 'new vehicles' as being an obvious next step.
It's a fascinating model and one which draws natural comparison to Tesla. But as CEO Luke elegantly puts it towards the end of the interview, "Tesla built the network in order to sell the cars," he says. "We built the vehicle in order to sell the network."
Source: The Verge