We love our internal combustion engines. It doesn't matter if its cars, trucks, bikes, even mopeds, we will put petrol engines on pretty much anything. In most cases, the bigger the better too. So it comes as no shock that when electric powered vehicles started popping up, as a society we pretty much just laughed them off…
… But no one's laughing now. Just like how Tesla is changing the game for electric cars, ZERO is rewriting the book on electric 2 wheeled transport. When ZERO announced their 2018 revisions to its line up, it showed the world that electric bikes are becoming a viable option.
Lets talk about some of the ways ZERO is taking motorbikes to the next level:
POWER
Instant Torque. No Shifting. These are the buzz words of the electric powered world. But, there is something uniquely special about the way an electric motorbike takes off and delivers its power. While the base Zero S with the ZF7.2 only makes 34hp (25kW), its bigger brothers with the ZF13.0 and ZF14.4 crank out 70hp (52kW)in SR spec available as low at 3,500rpm. This amount of power is able to propel the little ZERO from 0-60mph in 3.3 seconds. That's about on par with what my Street Triple R does.
WEIGHT
The weights of the bikes can range from a svelte 247lbs (FX ZF3.6) up to a portly 463lbs ( DSR ZF14.4 and Power Pack). These are inline with, or lighter than, most of the mid-sized internal combustion counter parts. Also, forgoing some power/capacity will save you weight, and some cases, increase storage.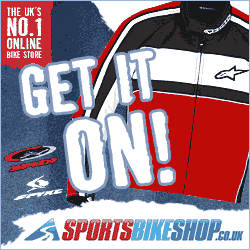 RANGE
This is the make it or break it for most people. The idea that electric bikes do not and will not have the ability to travel long distances. Well I am here to tell you that all is about the change. With the 2018 DSR with the available power tank has a maximum range of 223 miles. That's a fair bit of ground to cover on essentially a naked bike. Most of us don't travel anywhere near that mileage for our commute to work or even a Sunday jaunt to the country side. However couple this extended range with their many charging options and you can see more of the country on an electric bike than ever before.
CHARGING
A huge perk of the ZERO is that it doesn't need a specialised power station to plug in your bike. Simply find the nearest wall outlet and plug it in. This is extremely convenient if you want to charge on the go. Plan to stop at a road side attraction for a couple of hours? Perfect opportunity to top off the tank. They also offer a quick charger option allowing 60% faster home charging without needing a charge station. Now, the the optional 6kW Charge Tank, you can charge a ZERO 6 times faster than standard charging when used with Level 2 (220v) charging stations. This can allow you to charge a standard DS ZF7.2 in about an hour!
WARRANTY
ZERO offers a 5 year unlimited mile warranty. This is simply spectacular compared to many of the other major manufacturers.
If you ever even slightly considered looking into an electric motorcycle, it's fair to say that now would be a great time for you to make the move.
The internal combustion powered bike isn't dead just yet. But, electric bikes are starting to give them a run for their money.