Out of 30,000 motorcycles predicted to have been stolen in 2017, only 40% of them will be recovered.
The UK Home Office figures for 2017 predict that over 18,000 motorcycles will go missing over the next year. And that figure is set to increase for 2018.
Believed to be worth on average over £3000 a piece, the missing bikes will be worth a potential £50 million to thieves and those attempting to make a profit off of their disappearance – a figure close to those seen in the early 1990's which was seen as the heyday for motorcycle thefts.
According to The Telegraph, over 580.000 motorcycles have been stolen and never recovered during the past thirty years.
Despite increases in technology, tracking and an supposed Police presence, this rise in motorcycle theft is a worrying statistic at a time when the future of two-wheeled riding is already within a state of flux and change.
It could be that in the future, nobody will be riding motorcycles anyway, so we won't have any to get stolen.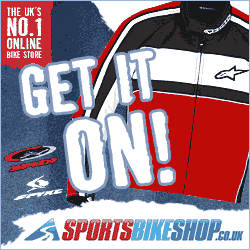 Source: The Telegraph