To be honest, the brief for this piece was to find the top five best retro helmets but the more we got into it, the more difficult it became to separate the pack…
Just how do you properly rank Biltwells against Bells, and then how do you separate within the ranges – Custom 500 or Bullitt?
Really a lot of it is down to personal preference: some folk like a leather lining, some don't; some people's heads fit a particular brand better; some like an open face, while others will only ever wear full…
What our hours of tireless research/internet browsing showed though, was that the cafe racer/scrambler/bobber revolution has helped spawn some amazing new brands and resurrected, and cemented old ones, all of whom are tearing up the modern helmet maker's rule book and designing functional, protective lids that also look proper nice.
If you're in the market for a traditional lid, here – in no particular order – is who you should be looking at:
Davida
Davida, were years… nah… decades ahead of the retro helmet curve. They've been making open face helmets in a quiet corner of Birkenhead for a shade over 30 years now.
Davida are all about quality, craftsmanship and luxury. From their 'signature' leather-lined Jet, through the compact Ninety-2 to the truly traditional pudding-basin Classic (recently seen on the heads of Cameron Donald and Michael Dunlop at the Classic TT) every Davida helmet is hand-crafted on Merseyside, no part of the process is automated, and finished in pretty much any colour and design you can think of.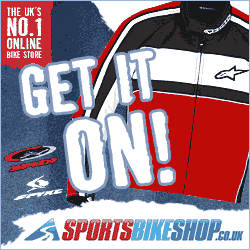 Hedon
A relatively new company in the UK, Hedon – derived from the word Hedonism – is the brainchild of two super trendy designers called Lindsay and Reginald.
Hedon bill their helmets as much more than just protective headgear, they're "A necessary accessory for the discerning rider… A fine blend of the old and the new, deftly forged using traditional craftsmanship along with modern technology."
You don't just buy a Hedon, you go on a journey with it. Truly bespoke, you can have everything the way you want it: colour, finish, interior, fixtures and fittings… everything basically can be tailored by and for you. They're not cheap, but my god are they pretty.
Bell
Bell are one of pioneers of head protection, in fact they lay claim to producing first ever full-face helmet.
The company was founded by racing driver and all-round speed freak Roy Richter who – having lost a friend in a racing accident – turned his attention away from driving and towards improving safety on the track.
Roy's first design – the open face '500' – designed to protect Bonneville National Speed Trials drivers – set things rolling, but the desire for more protection led to the 'Star' full-face model in the early 1960s – it would lay the foundations for every full-face helmet produced since.
If that's not enough pedigree for you, Bell wearers have included: Steve McQueen, Evil Knievel and Burt Munro.
https://www.bellhelmets.co.uk/
Biltwell
Another fairly new kid on the block, Biltwill Inc. launched in 2006 with a mission to …"give bikers a brand free of the needless machismo and gaudy excess that founders Bill Bryant and Harold "McGoo" McGruther were seeing far too much of out on the roads." And that they do, offering riding gear that takes inspiration from the skater and surfer subcultures, instead of the biker-style textbook.
There are four models to choose from: the open face 'Bonanza', the full-face 'Gringo' and 'Gringo S', and the Simson-Bandit-esque 'Lane Splitter'.
They're reasonably priced, well specced and come with the usual array of cool colours, visors and goggles.
They're not currently ECE approved, so if you're in the UK or Europe, they're for off-road use only.
Veldt
Remember high-fashion-meets-helmets brand Ruby? Well, co-founder Jean-Etienne Prach is back with a new brand: Veldt Helmets. This time the high fashion has been dialled back (a bit) and the functionality dialled up: "…carbon fibre from Toray of Japan, leather from Indutan of Portugal, paint is from Akzonobel…" and each lid can be converted from a full to an open face, too.
You can buy an 'off the shelf' Veldt, but there's also an online configurator that allows you to design your own, with a choice of patterns, colours, paint finishes, labelling options and even customisable chin guards. Just don't get too carried away, as one thing that definitely has carried over from Ruby is pricing.