New York City based motorcycle accessory brand, ALMS NYC, launched their first Kickstarter campaign this month, to get their latest creation – a 12 litre Cargo Tail Bag – off the ground and running.
And that it did: shooting past the $8000 target within two days, and then doubling it with still a fortnight left to run…
The idea is to "…make backpack-free riding the new norm," as ALMS founders Shaun and Jessica Lee explain in their pitch: "We dreamt of a simple motorcycle bag with all the durability and waterproofness of an expedition style bag… without having to look like it was made for a big adventure bike. Perfect for a daily commute, or even a quick overnight trip."
So, the pair set to work designing and prototyping the ideal bag for their fellow urbanites: versatility for every setting, expandable storage, packable design, waterproof construction, and a quick install on a variety of motorcycles. They went through ten months of development, five prototypes, and hundreds of commutes to refine the design.
The bag is made from 12oz waxed canvas with reinforced hypalon detailing and a removable mil-spec webbing cargo net – which gives an additional 25% of capacity on the exterior.
The base has a rubberized grip, concealing a pocket with a coated water-resistant zipper.
The interior lining has waterproof nylon taped seams. Closure is roll-top, with YKK side-release clips that lead to grab handles surrounding the bags exterior.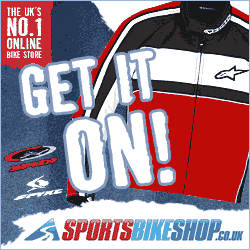 The all-metal bike attachment system (plastic was intentionally left out of the design, to ensure durability) is designed to work with every style of bike, with utmost simplicity in mind – basically, four adjustable straps loop around the frame or under the seat to secure in place. We also spotted a video on their site, explaining how to convert the straps to rucksack-style, for carrying off the bike.
When not in use, the whole bag rolls up to a quarter of its size, and clips closed. Very neat.
Although many of the early discount purchase deals are now gone, the Kickstarter campaign will run until 12 October – find it here – and you can read all about ALMS NYC and what they do here: https://www.almsnyc.com/